Handicare FreeCurve Stairlift Options
Our FreeCurve stairlift is the most luxurious continuous rail stairlift on the market today ….  and without breaking the bank!
Scroll through to see the amazing seating options for safety and aesthetics.  Watch for the special configurations to accommodate narrow staircases and limited lower exit points.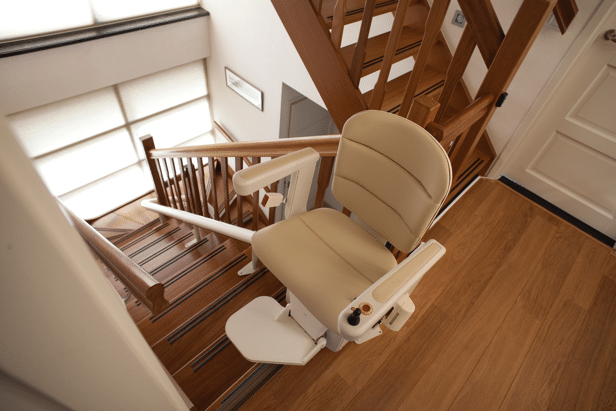 View from the top of the staircase
Standard finish (with the turn and go footrest.) The rail extends beyond the top of the staircase, called and overrun.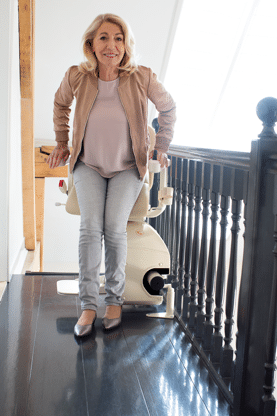 Active Seat
The rail extends beyond the top of the staircase, called an overrun. It's in the 90-degree exit position and shows an "active" seat that assists in standing.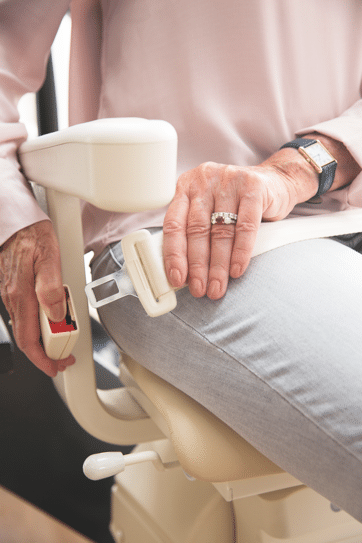 Fastening the Seatbelt
An easy to fasten seatbelt to increase safety.
The Elegance Rembrandt Series
Shown here in cocoa brown, with various colour options available.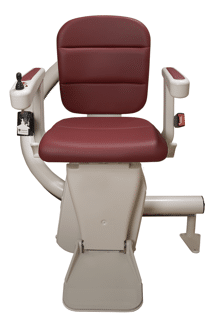 Bordeaux Red
The Elegance Rembrandt series offers several colour choices.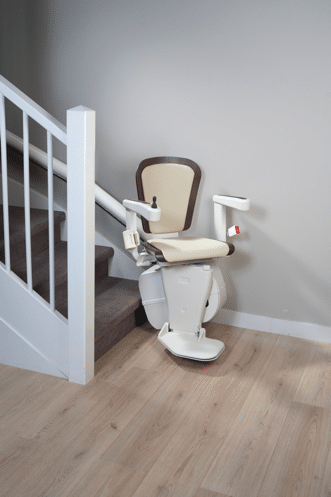 Configuration choices and options to suit your requirements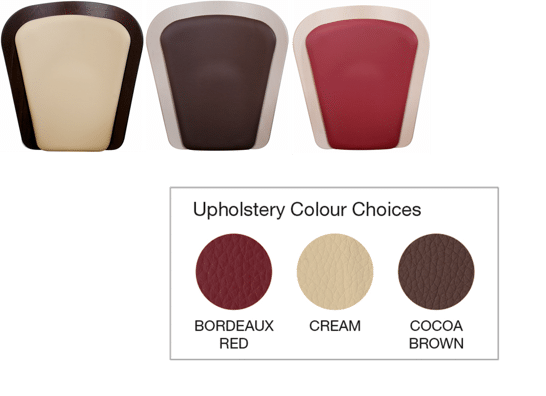 Configuration choices and options to suit your requirements
Alliance colour choices and classic seating upholstery colour choices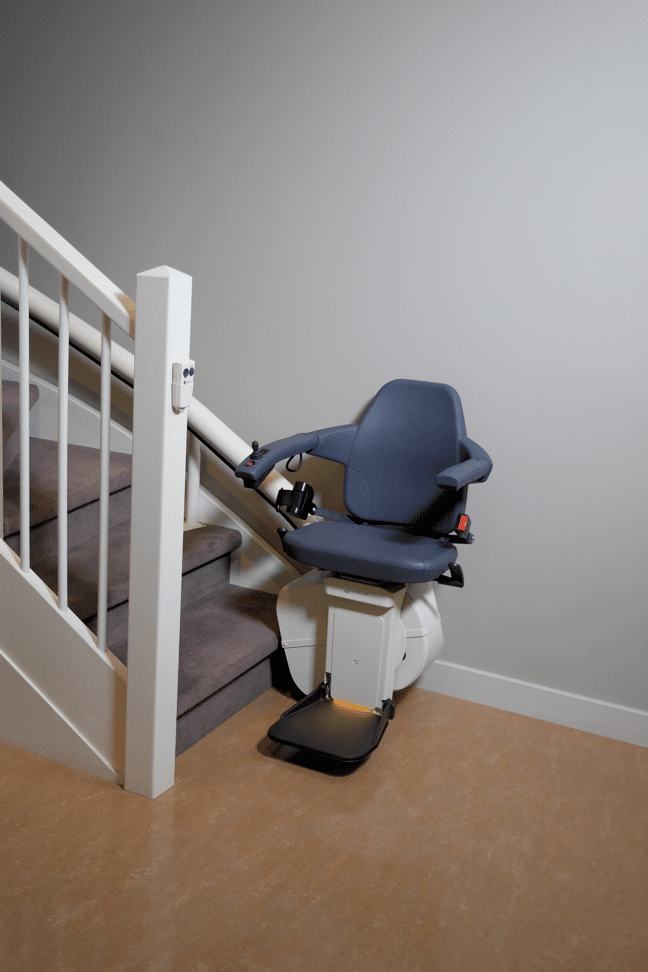 Configuration choices and options to suit your requirements
The classic powered chairlift.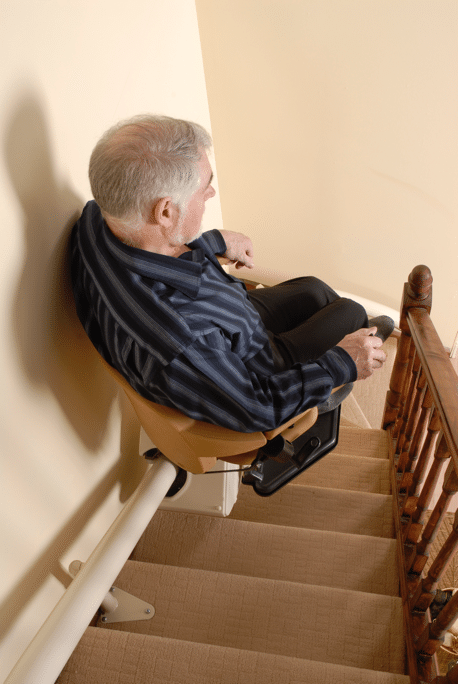 The Turn-en-go
For extra narrow staircases.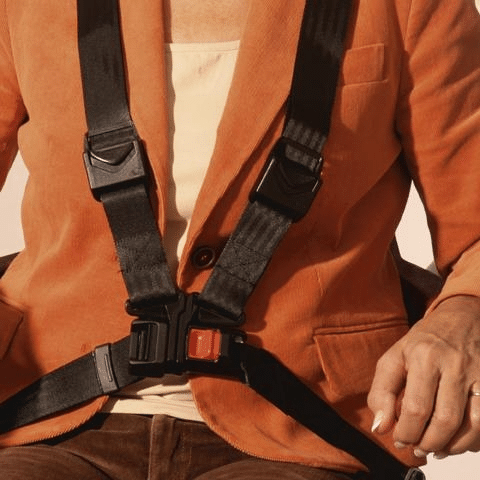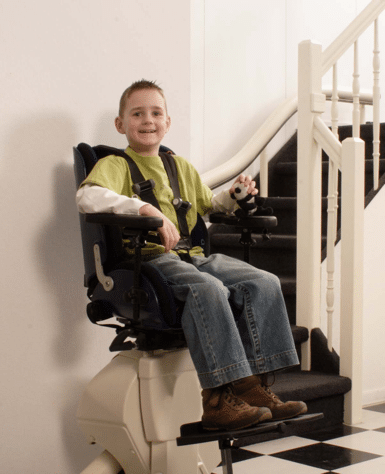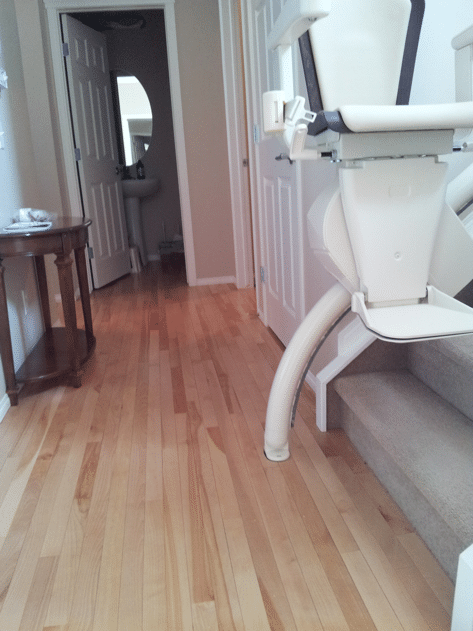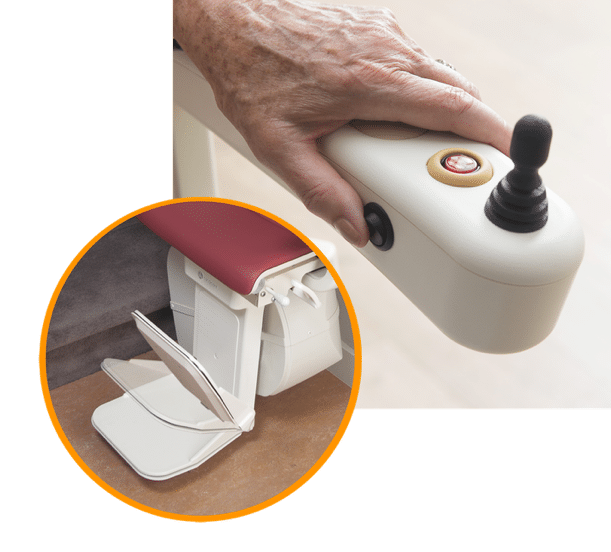 Powered lighted footrest
With easy operation side switch.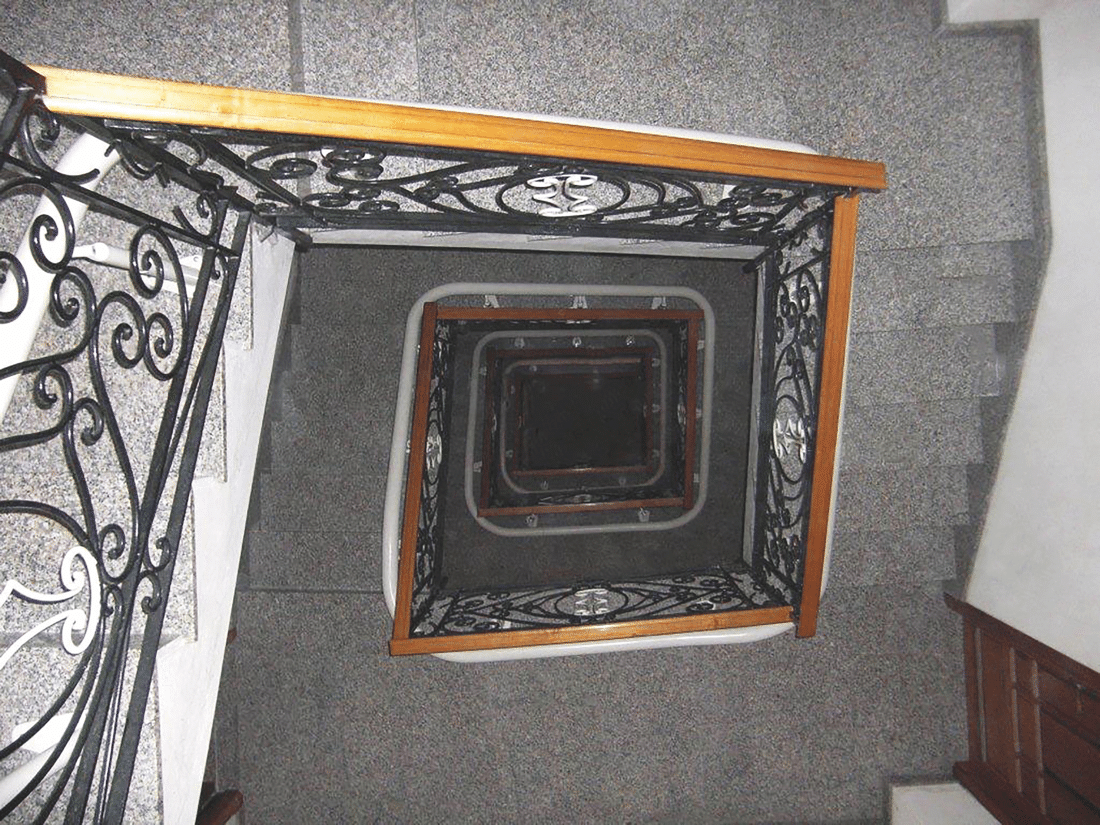 Look at this!
Multi-floor system tight to the handrail. Each floor includes an intermediate stop, charge function and remote-control handset.

We have been extremely happy with your customer service. After dealing with your staff we appreciate your honest advice and your willingness to accommodate us when at all possible. We look forward to dealing with you in the future.
Hugh B
Client


I experienced service at its best from this awesome team. Their service did not begin and end with the sale. They provide support / knowledge and the right service to meet your specifically tailored needs. They are the go to team!
Catherine
Client


You have always been so great to our clients. I wish you and your team great success. Thanks again for all that you and your team do for our clients.
Kristin
Occupational Therapist



We contacted Silver Cross (now Advantage Home Health Solutions) for information pertaining to Stair Lists. We were contacted the very next morning and an in home visit was scheduled for later that day. Upon the visit and confirmation that we would be able to install a stair lift, we received a quote the next morning and installation was completed 2 days later.
We cannot express enough how courteous and expedient the services were. The service was provided with extensive knowledge, professionalism and friendly mannerisms. We would highly recommend the company to all our family and friends.
Thanks so much for making my dad's life so much easier and fear free of stairs now.
Judy
Client



Silver Cross (now Advantage Home Health Solutions) was one of the providers I considered for the installation of a porch lift. Phil's personal interest, attention to detail, competitive pricing and excellent service was so impressive compared to the others, that it was an easy decision to his company. I had complete confidence in him and he fulfilled the order on time and as promised.
I have continued to use his business for subsequent needs and the service continues to be excellent. It is always a pleasure to do business with Phil and his staff.
Yours truly,
Mary
Client



I dealt with Silver Cross in Ontario about 10 years ago so when I found myself in need of a Stairlift in my home in Calgary, I contacted them based on the great customer experience I had previously. I certainly wasn't disappointed and experienced the same, if not better, service than I had before. I appreciate the independent advice that they are able to provide and I really felt that my best interests and my satisfaction were the primary consideration. Thanks again for the superior customer service.
Sheila
Client



If it were not for Joan and her old fashioned wherewithall, utter kindness, knowledge of the Alberta Health system and billing procedures, and all around super attitude, I'd still be housebound. Thank you are the only two words I have, but believe me, they deserve a whole lot more, truly a wonderful, caring and old fashioned service company. I highly recommend them to anyone.
Laurie
Client



Thank you so much for all your support and assistance towards my mother, Alice. I called her late afternoon yesterday and asked her, if she received any speeding tickets. We followed her when she went for lunch and we had to tell her to slow down.
Believe she is very happy and having fun with the scooter. Halleluiah!!!
Have a good day!
Sharon
Daughter



By the way, Sean is a great guy and is doing a terrific job installing the equipment. He really enjoys his job.
Rob
Son


How can we make your life better?
How can we help you stay independent?

We want to help you understand what options are available so you have the information you need to determine the best solution for you in your home. We welcome your inquiry!
Our Google Reviews
Great place super friendly staff and amazingly helpful.
Byron Hill
Bonnie was extremely helpful today in assisting me with my grandmothers not so functional Evolution Walker and made my first visit at Advantage a very pleasant one. Thanks again for the amazing customer service.
Nereen Milton
Fran and Phil, are Very Helpful with providing correct Products my Wife needed when she hurt her Back. The waffle style Air Mattress that my Wife Sleeps on made a world of difference. She now sleeps the whole Night in comfort, waking up in the morning feeling rested, compared to the weeks of terrible nights with a herniated disc in her lower back. I would Highly recommend them. Thanks again guys. Robb
Robb Leibel
Contact
1687 32 AVE. NE. Calgary
Alberta Canada T2E 7Z5
 Fax: 866-766-5438
Business Hours:
Monday – Friday: 9:00 AM – 5:00 PM
Saturday: 9:00am – 1:00pm
Other times: Arrange by Appointment