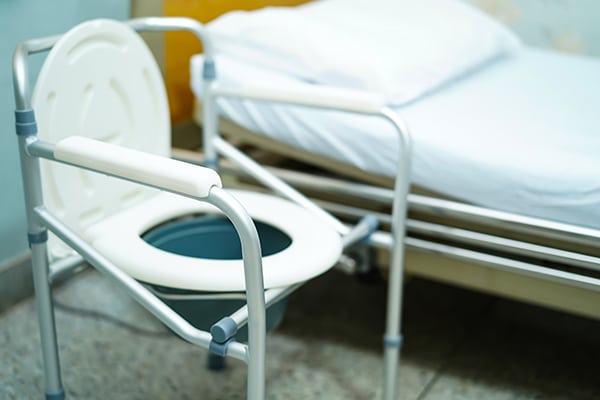 Portable Bedside Toilet Commode

(Standard Commode Toilet)
A commode chair (portable toilet) is a height-adjustable raised seating surface for use over the toilet or with pails to provide a stand-alone solution for the bathroom or in the bedroom. Commode toilets are available in many different sizes, weight capacities and configurations and have available folding commode stands for portable commode chair travel. Commode accessories include caster wheels and brakes.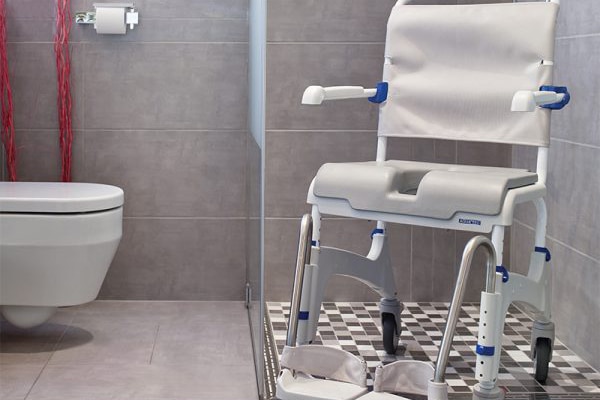 Shower Commode Chair

(Wheeled Commode Systems)
Shower commode chair is a mobile commode chair with wheels to transport into and out of the shower. Shower commode chairs are available in attendant versions with four swivel casters, or as self-propelled wheeled commodes with 24″ wheelchair type rear wheels for independent use. Most shower commode chairs fit over a toilet but also include a pail for stand-alone use. Wheeled commodes are water resistant and are available with padded or non-padded seats, and manual or powered tilt functions.
Find Out More About Commodes…

 
Ask us for a free, no obligation in-home assessment. Just fill out our information request and get a FREE consultation today.