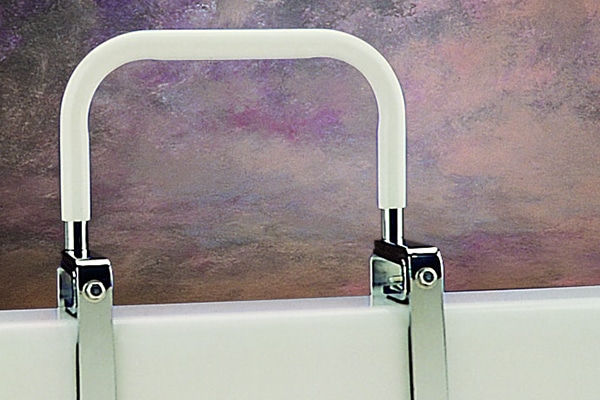 Bathroom Grab Bars: Secure Entry & Exit From Your Tub
Tub grab bars provide a stable handhold for getting in and out of the tub. They clamp onto most bathtubs and are made of either steel or composite materials for a secure and stable handhold. Tub grab bars are available in a variety of different handle configurations, heights, and methods of attachment.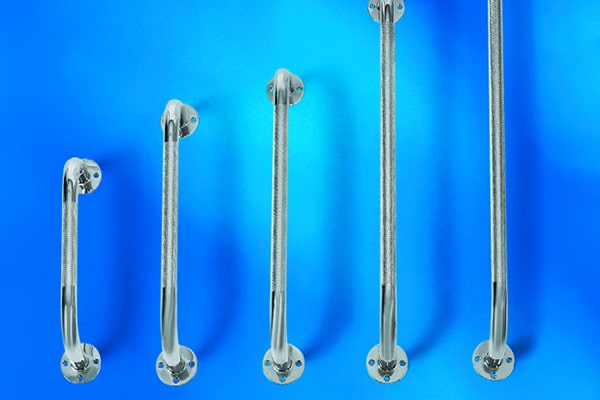 Wall Bars or Bathroom Shower Grab Bars
Bathroom grab bars can be mounted almost anywhere in the bathroom to provide a permanent handhold for moving about the bathroom. They can be used as bathroom shower grab bars or near the toilet. Bathroom grab bars are available in a variety of lengths, colours and finishes and can be straight, curved, right angle or even swing away wall bars.
Proper installation is crucial for bathroom grab bars and special fasteners are available that make them almost impossible to pull out of the wall – even if studs can't be found. Special precautions need to be taken when drilling into ceramic tile to ensure that the tiles don't crack. Our highly trained installers will ensure that your grab bars stay put and that there is no damage to your ceramic tile finish. Bathroom grab bars with suction cups are even available for a secure handhold while travelling.
Find Out More About Bathroom Grab Bars…

 
Ask us for a free, no obligation in-home assessment. Just fill out our information request and get a FREE consultation today.