Walkers and rollators, when set to the optimum height, can help to support those with limited walking ability so they can enjoy mobility with increased safety and independence. It is important to note that an improperly set up walker or rollator can be difficult to use and have a negative impact on your health. Our qualified technicians will ensure that your walker is properly set up and adjusted to provide you with the maximum benefit.
Medical walkers are available in 2 standard configurations: the standard aluminum walker, generally best used indoors and the walker with wheels, or rollator, which is an effective walking support for indoors or outside. Most brands offer folding walkers for easy of transport and storage when not in use.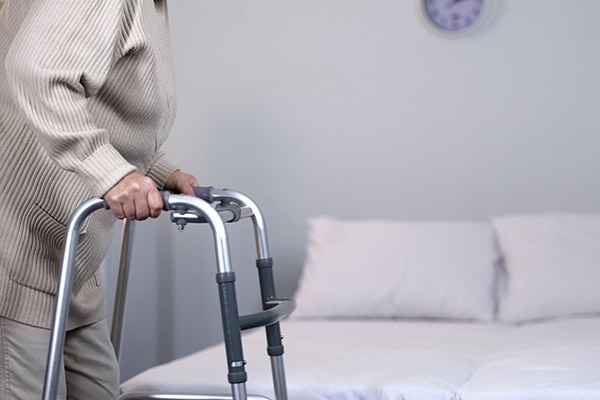 Medical Walkers
Standard medical walkers are designed mainly for indoor use. Aluminum construction makes them light weight, portable and easy to use. All medical walkers are height adjustable and accessories can be added to increase usability and to meet specific needs. Two wheel walkers are also available. These front wheel walkers offer slightly increased mobility.
The Right Size Walker
Take a look and see how to get a walker that's the right size for you. It might be tempting to try any old used walker, but to be most effective, it needs to fit you.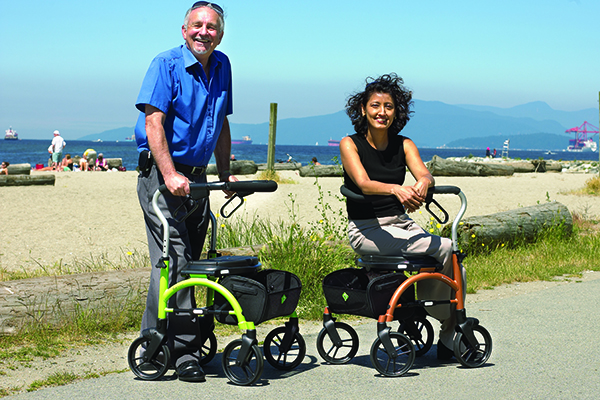 Rollator Walkers
Rollators are more versatile than the standard medical walkers. They are available in a variety of weights, seat heights, handle configurations, and styles. Although 3 wheel walkers are available, the majority of rollators have the stability of 4 wheels and include a seat for resting and a basket for carrying personal items as you walk.
Find Out More About Walkers and Rollators…

 
Ask us for a free, no obligation in-home assessment. Just fill out our information request and get a FREE consultation today.