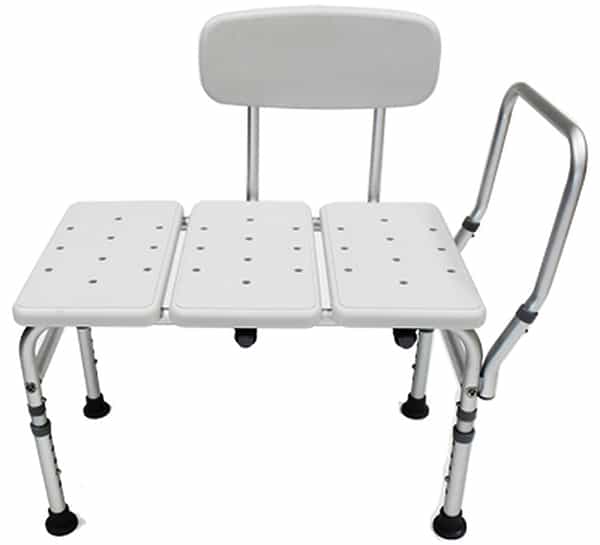 Easier, Safer Movement In and Out of the Bath
Bath transfer chair systems are a stable surface that spans across the edge of the tub for easily and safely transferring in and out of your bathtub. They are adjustable on both ends to provide a level surface while a handle provides support for moving across the seat and into or out of the bathtub. Bath transfer benches for bathtubs can also be used as bath and shower seats. They are available in a variety of models including padded and non-padded, with or without a commode opening, and with various height and weight capacities.
Find Out More About Bath Transfer Benches…

 
Ask us for a free, no obligation in-home assessment. Just fill out our information request and get a FREE consultation today.