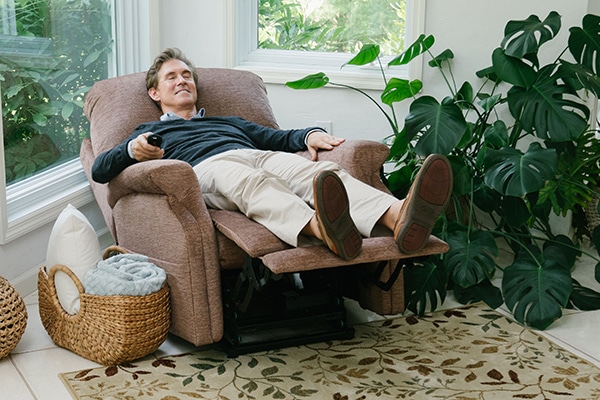 A great recliner is all about comfort. The perfect chair to reduce pain, to help you relax after a hectic day and best of all, help you get that perfect nap you've been longing for. A power lift chair recliner lets you find your most comfortable position with just the touch of a button. Some lift chairs recline all the way back to a sleep-ready position while other models even offer additional recline positions to increase circulation and provide hidden pleasures like heat and massage… and when you're done relaxing, the same button that got you there will lift you right back up to your feet again. Lift Recliners come in a wide variety of sizes and styles with contemporary fabrics and colours to match your home decor. It will most certainly become your favorite chair in your home.
Lift chair recliners come in a variety of configurations to fit different needs and budgets
Only Choose a Power Recliner Lift Chair Until After You Do This!
Choose Chair Options and See your Choices!
2 Position Lift Chair Recliner
Two position lift chairs are perfect when you're looking for an affordable chair that doesn't need to fully recline. The two position lift recliner eases back to about a 45° angle. It's the perfect recline position for relaxing and watching television or reading a book. While reclining, the seat of the chair actually slides rearward to extend the stretched-out position. A single toggle switch on the hand pendant controls everythin
3 Position Lift Chair Recliner
This chair can recline to the level of a 2-position chair and even further to recline comfortably into a sleeping position, though the chair may be stopped in any position from straight up to flat.
Infinite Position Lift Chair Recliner
Infinite position lift chair recliners are capable of reclining to all of the above positions, but also to the Trendelenburg position. These lift chair recliners are padded all the way down with no gaps so they're perfect for sleeping in your chair or if you are recovering from an injury. The ottoman has its own motor and control switch so you can raise your legs while sitting straight up, or in any recline position. Separate buttons operate the lift chair recliner positioning and the stand-up lift mechanism.
Trendelenburg: Health Benefits of Lift Chair Recliners
The Trendelenburg position means your feet are elevated above your heart, and your heart is elevated above your head. This position is ideal if you are experiencing edema, swelling, diabetes, congestive heart failure, neuropathy, and blood circulation disorders.
Zero Gravity Power Lift Recliner
The zero-gravity position moves the seat so the body experiences a relaxed "S" position, keeping your feet above your heart, so your heart works less and you relax more. It also helps improve circulation and reduces stress on your spine, relieving the discomfort of back pain. A zero gravity power lift recliner allows for nearly any position allowing you to find the perfect solution for comfort and pain relief.
Five Zone Positioning System
Create the ultimate wellness comfort experience. Each section of this lift recliner can be adjusted independently with the hand control. Nearly any position you desire is a complete possibility!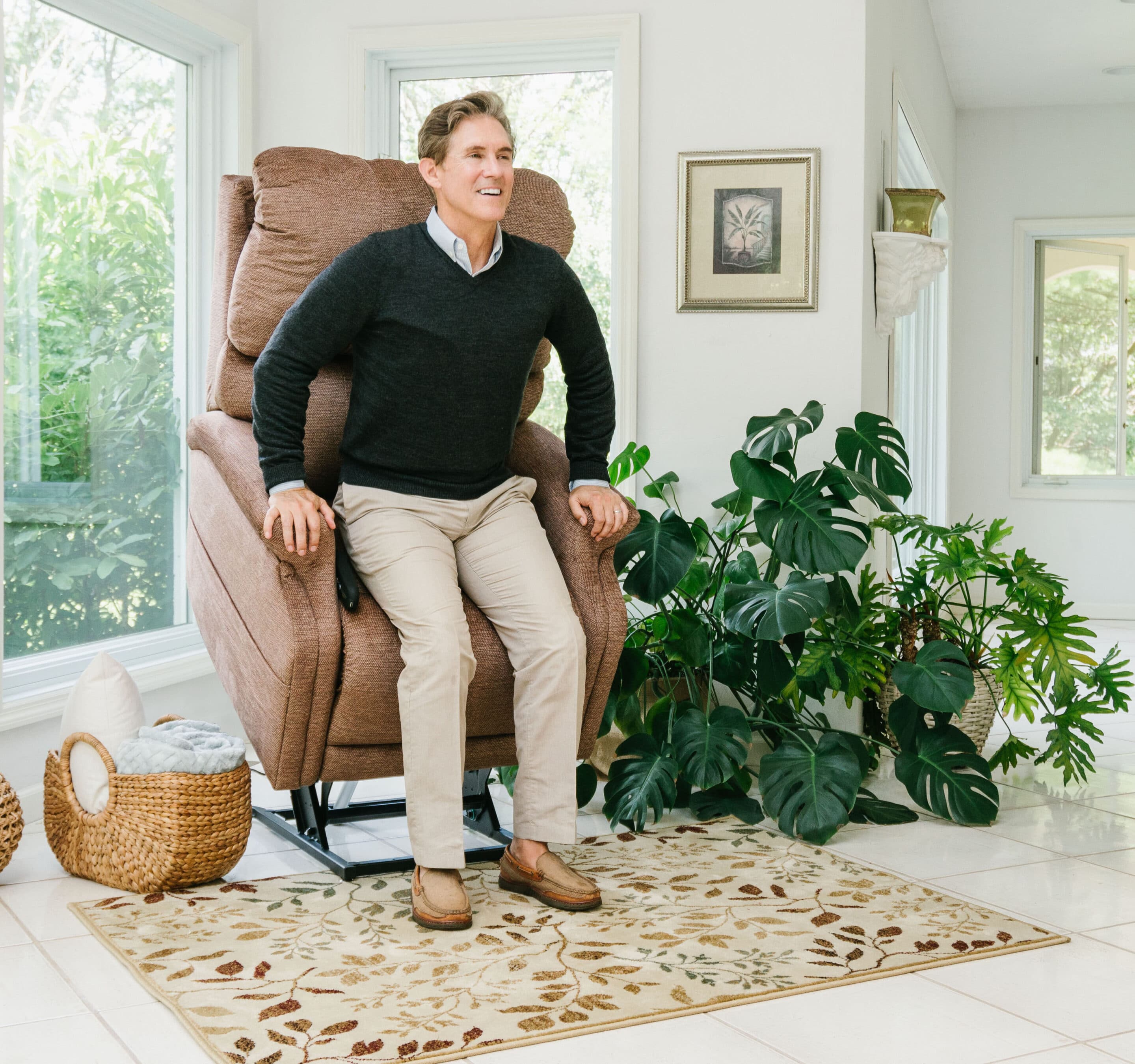 We'd be happy to help you discover the incredible comfort a power lift recliner provides while increasing your independance and safety. Contact us and we'll help you make an informed choice!
Find Out More About Power Lift Recliners…

 
Ask us for a free, no obligation in-home assessment. Just fill out our information request and get a FREE consultation today.