A power swivel seat option is available for the Handicare 1100 straight stair lift model
A simple, easy to use automated power swivel seat turns you in the correct direction away from the stairs when you're exiting the stair lift at the top or bottom. This feature will help you feel confident and safe when entering or exiting your chair for the stairs.
This option has the ability to turn the seat of your stair lift between 90° and 180° once the stair lift has reached its destination. It can be programmed to turn you facing the safest direction when the stair lift has finished taking you where you need to go. It's especially helpful when incorporated with the Zero Intrusion feature because the automatic swivel of the seat will help the user step directly onto the landing at the top of the stairs, helping them to feel more safe, secure and confident.
automatically turns the seat to face the safest direction when the stair lift stops
helps you to get out of the seat more easily
great for users with dexterity challenges where a manual swivel isn't as convenient
enables caregivers to assist with transfers more easily
option also available for curved stair lift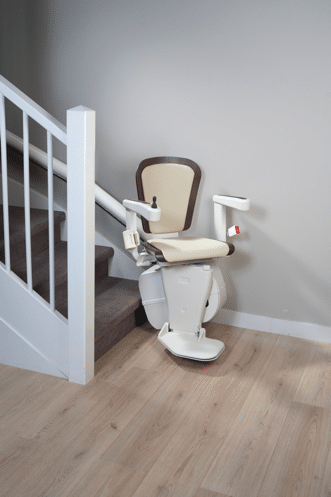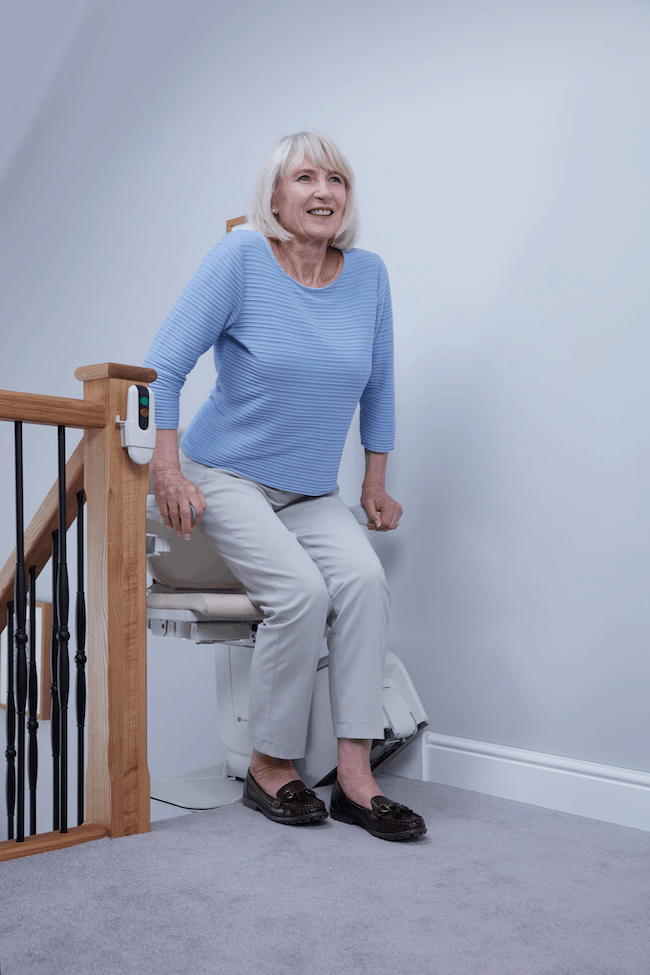 The Handicare 1100 straight stair lift is a strong and reliable choice to help seniors stay in their homes and age in place. It will help you regain your independence and allow you to safely access all levels of your home. We know you'll love it; it's one of the best stair lift options available in Canada.
If you need more information contact us using the buttons below or read our article about the 7 things you should know when considering a stair lift for your home. It will help you understand how we can customize a stair lift and options that will suit your needs, safety and budget.