A single rail curved stair lift custom configured for your home
The handicare FreeCurve stair lift is a single rail system with no teeth, gears or pins. We custom build each rail using the PhotoSurvey system to ensure a perfect fit, no matter how many turns or curves there are to get up the stairs. Whether you have winders or wedge steps, the FreeCurve can manoeuvre up and down every step you need. It's a perfect solution with 3 different seat style choices and colour options to match your home decor and suit your style. The FreeCurve also offers other options for overcoming obstacles such as tripping hazards and doorways.
custom built to your stairway specifications using PhotoSurvey
single rail system with no pins or teeth – no grease, no oil, no mess & easy to maintain
warranties: FreeCurve- 2 years; Motor and gearbox- Limited Lifetime
several seating options based on required functionality and style including Classic Seat, Alliance Seat and Elegance Seat
When choosing a stair lift, we'll visit your home for free and discuss options with you to help you make an informed decision. Based on your needs, we may suggest the Handicare FreeCurve stair lift. We can return and, using the PhotoSurvey system, we'll take pictures of your stairs and show you how your stair lift will look and work with you to finalize the details and features you want.
See all the Handicare FreeCurve Stair Lift options in these brochures:
Some of the optional features:
Seating Options for Curved Stairlifts:
Turn and Go -automatically turns the seat to face your back towards the stairs – good when your stairs feel narrow
Powered swivel seat – swivel the seat towards the landing with the touch of a button
Active Seat – automatic seat lifting and reclining support when getting on or off the chair for stairs
Child Seat – adapted seat for small riders up to 9 years of age
Footrest Options:
Illuminated powered footrest – lighting for the footrest to make it easier to see in the dark when it's folded down
Illuminated Power footrest – eliminates the need for bending over to fold up the footrest
Rail Options:
Drop Nose – prevents rail track from being a tripping hazard at the base of the stairs – good for landings near doorways
Power Hinge – completely lifts the end of the rail up and out of the way when installed near doorways or entryways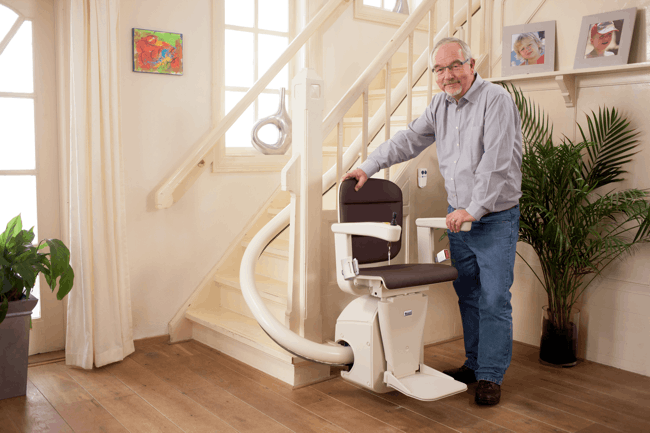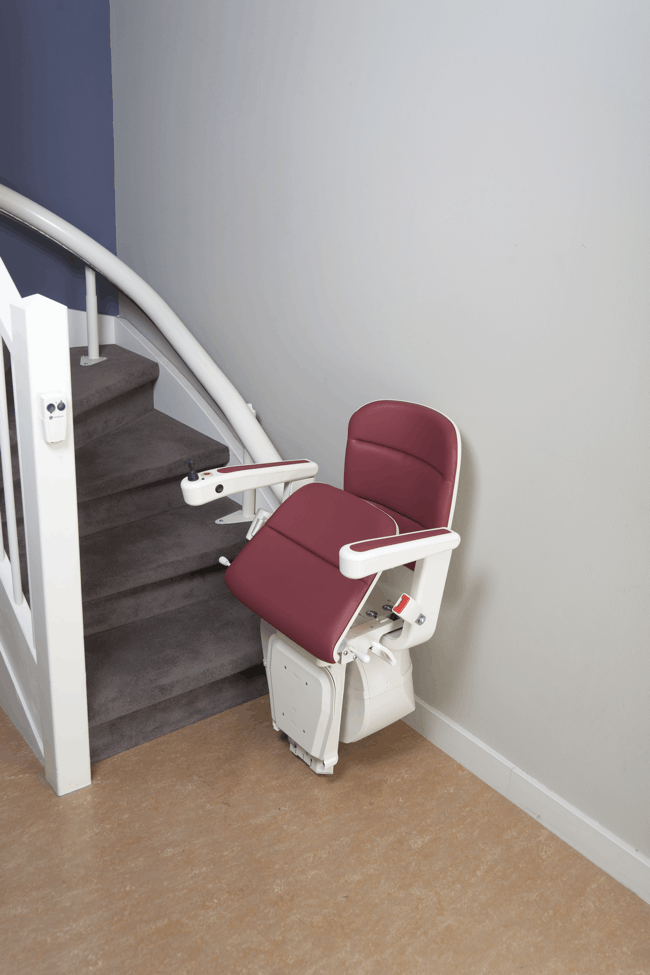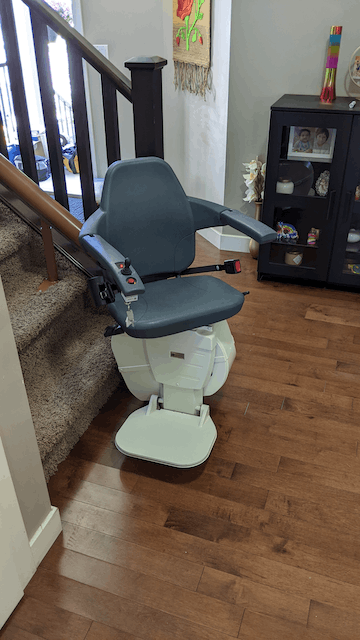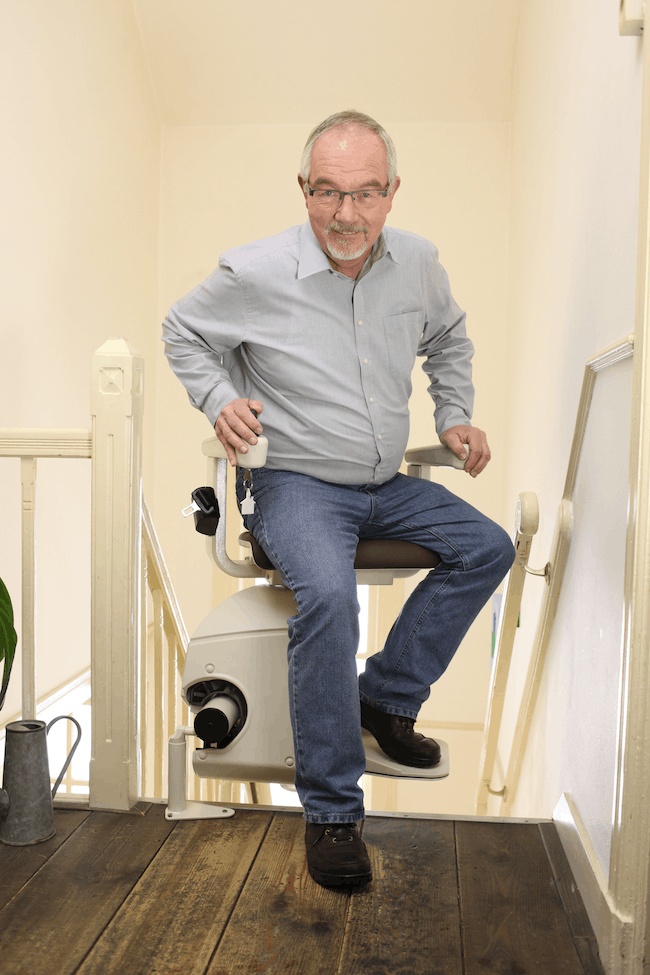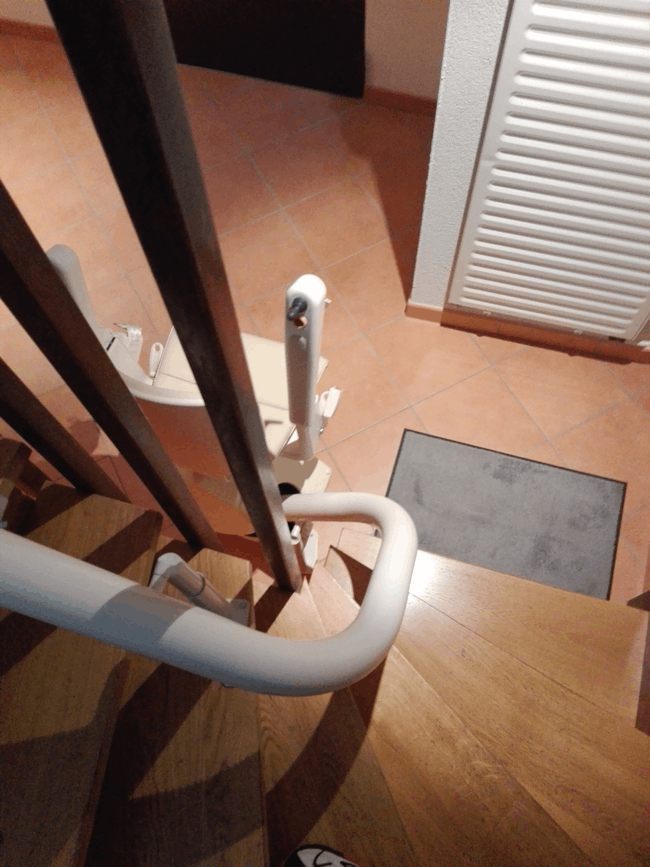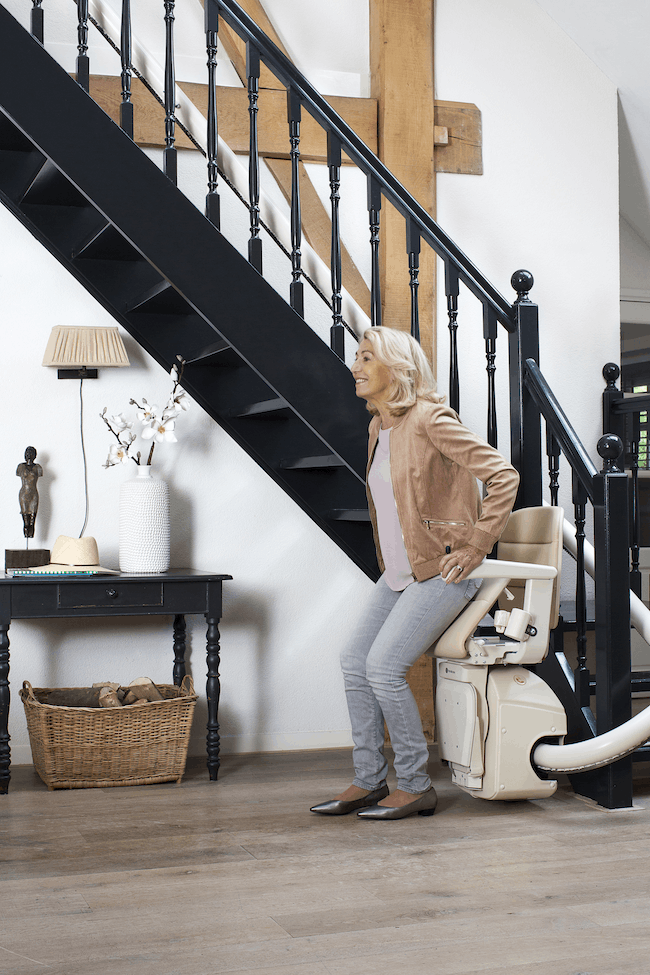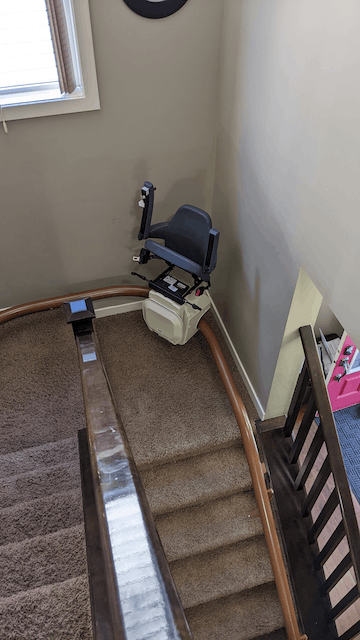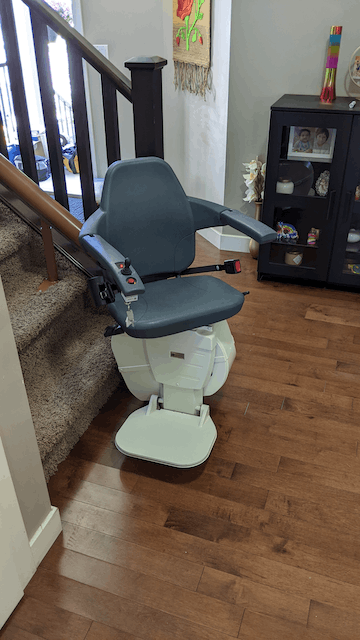 If you're interested in getting a free quote, call or reach out to us on our contact page to arrange a no obligation visit from us. If you'd like to continue your research, you can find out more about things like stair lift pricing and even recycled used stair lifts by visiting our article about the things you should consider when looking for a stair lift.