Need an effective solution when a set of stairs keeps you from enjoying your whole home?
The Handicare FreeCurve curved stair lift can handle any twist, turn, winder or wedge steps you have in your home. With a continuous curve, single rail, built specifically for your stairs, you can be assured of a smooth, safe ride. Using the PhotoSurvey system, we take precise measurements of your stairs and show you a preview of how it will look in your home.
If you have straight stairs and only a landing or two, the best option may be the Handicare 1100 straight stair lift.
Either solution comes with several seating choices and additional features to make your life easier.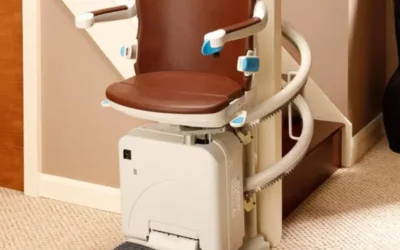 The Handicare 2000 stair lift is great for unique situations. It can be configured with a capacity between 255 & 302lb. It fits the bill when other stairlifts might not be right for your situation.
read more