Specialty Turning Surfaces for Wheelchair Ramp
Custom turning platforms can be made for a wheelchair ramp. This client needed an alternative to a VPL with 6 foot turning platforms.
This was a specialty job that includes a 6'x6′ turning platform.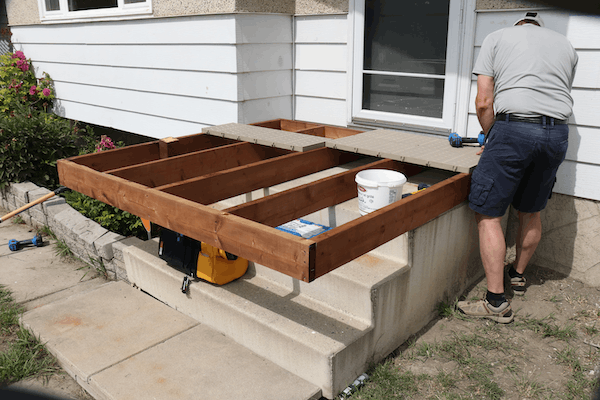 This client required more turning area and needed large landing. We created the custom sized landing.
We used inset QRamp panels on the landing. This creates a platform which has built in non-slip properties as well as excellent drainage to prevent slipping in wet conditions.
This is the custom 6'x6′ turning platform, using inset QRamp panels to create a non slip, large and safe turning platform.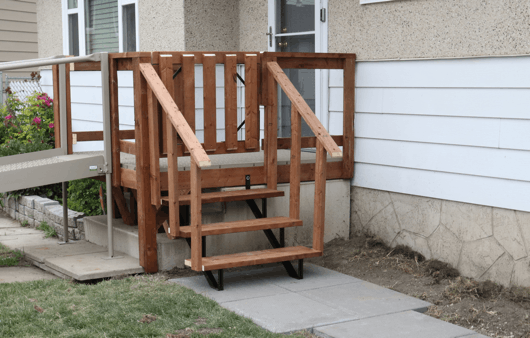 We constructed the custom staircase and gate.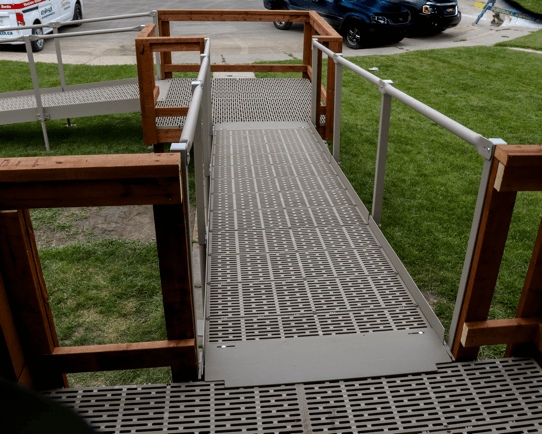 The view from the entryway.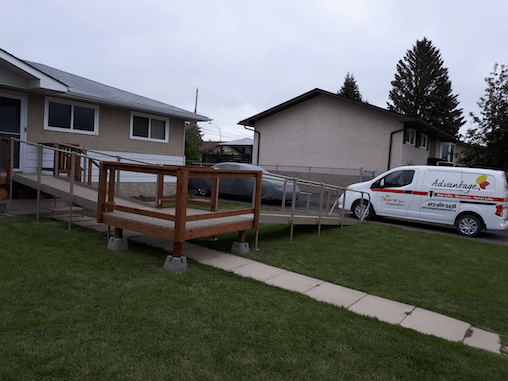 Meeting the client's needs for larger than standard turning platforms, we completed the project by building two platforms, one at the entryway and one at the turn. It was finished with two standard QRamp brand ramp and railings to join the two platforms.