Elegance Curved Stairlift Installation
We helped a family in a typical 3 bedroom bungalow with an Elegance Curved Stairlift installation. We used the dual rail system to maximize space on this narrow stair case.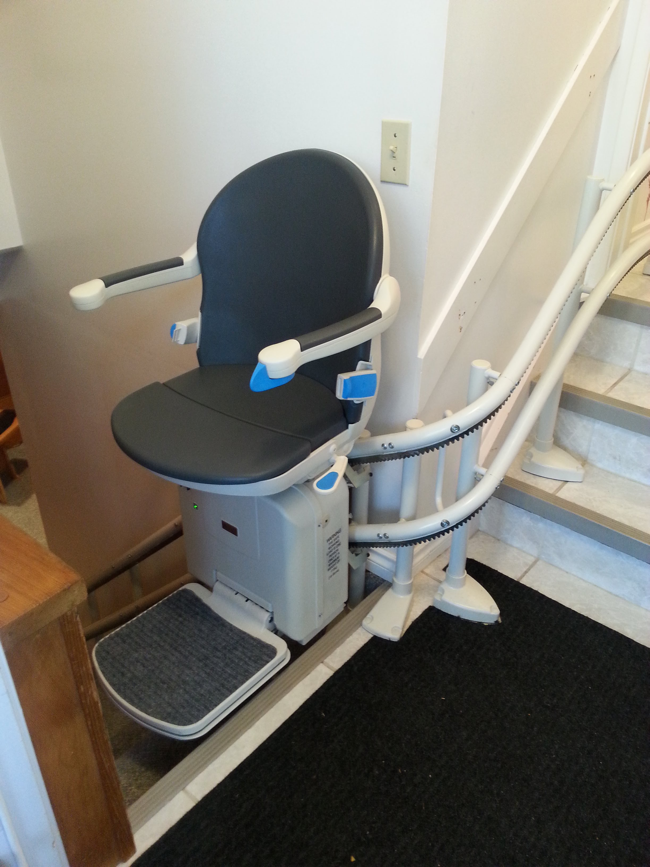 In this stairlift installation project the client wanted 3 exit points: one in the kitchen at the top, one at the back door in this entry landing and one at the bottom. We installed 3 charging points and we can see the chair stored on one of them in this picture, flush with the landing for easy exit from the lift.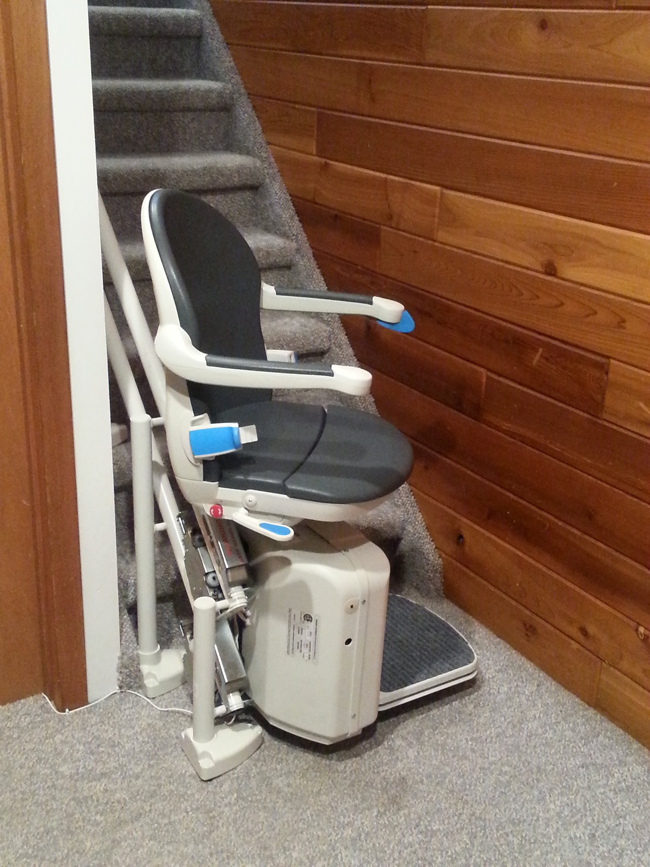 At the bottom, we configured the seat to turn a total of 135º so the exit point was facing away from the wall of this narrow staircase (the 45 º turn) and could turn in the opposite directions (90º turn) for the other landing points on the upper levels.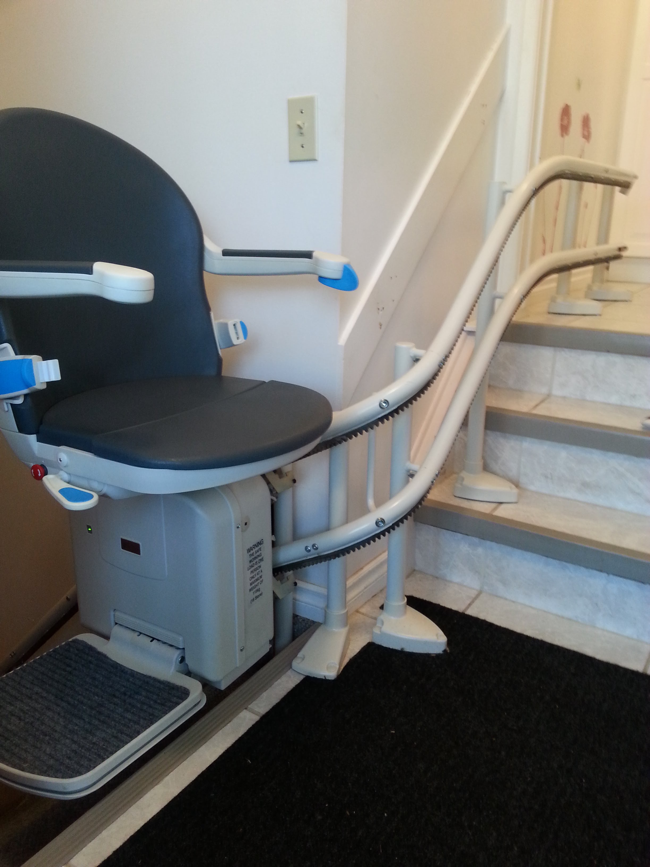 We installed dual rails in this project because it takes slightly less room than the FreeCurve. We incorporated an overrun at the top to meet the client's main objective of easily exiting into the kitchen.