Custom Stairlift Installation
Our client had an original staircase which could not be used, so we performed a custom stairlift installation in the garage. Take a look at the progression and finished project.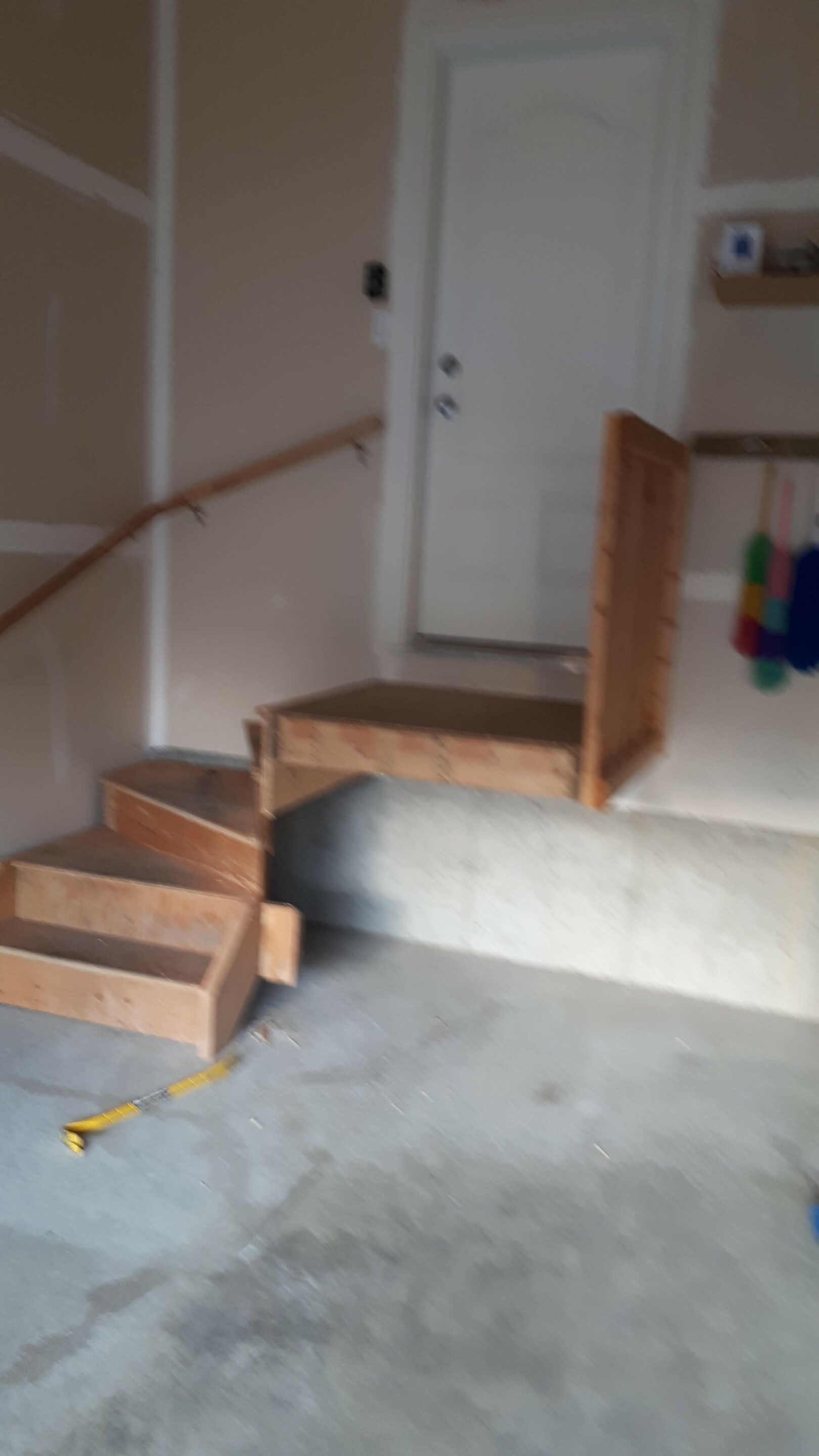 The existing platform was quite a step down, literally. It contained a set of steps which hugged the wall turned as you ascended.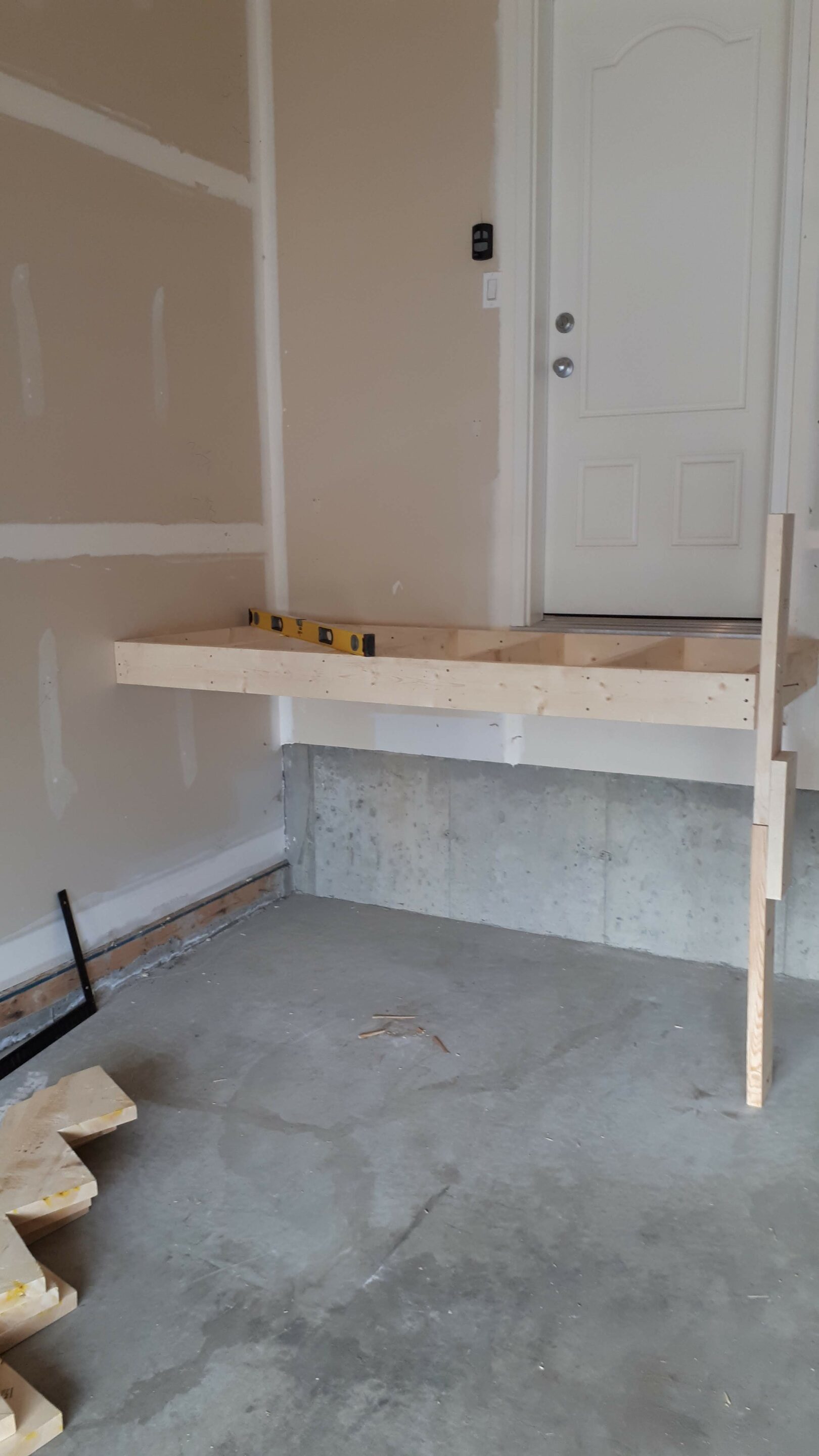 With this custom stairlift installation, we created a new deck for the entryway.
New stringers were added.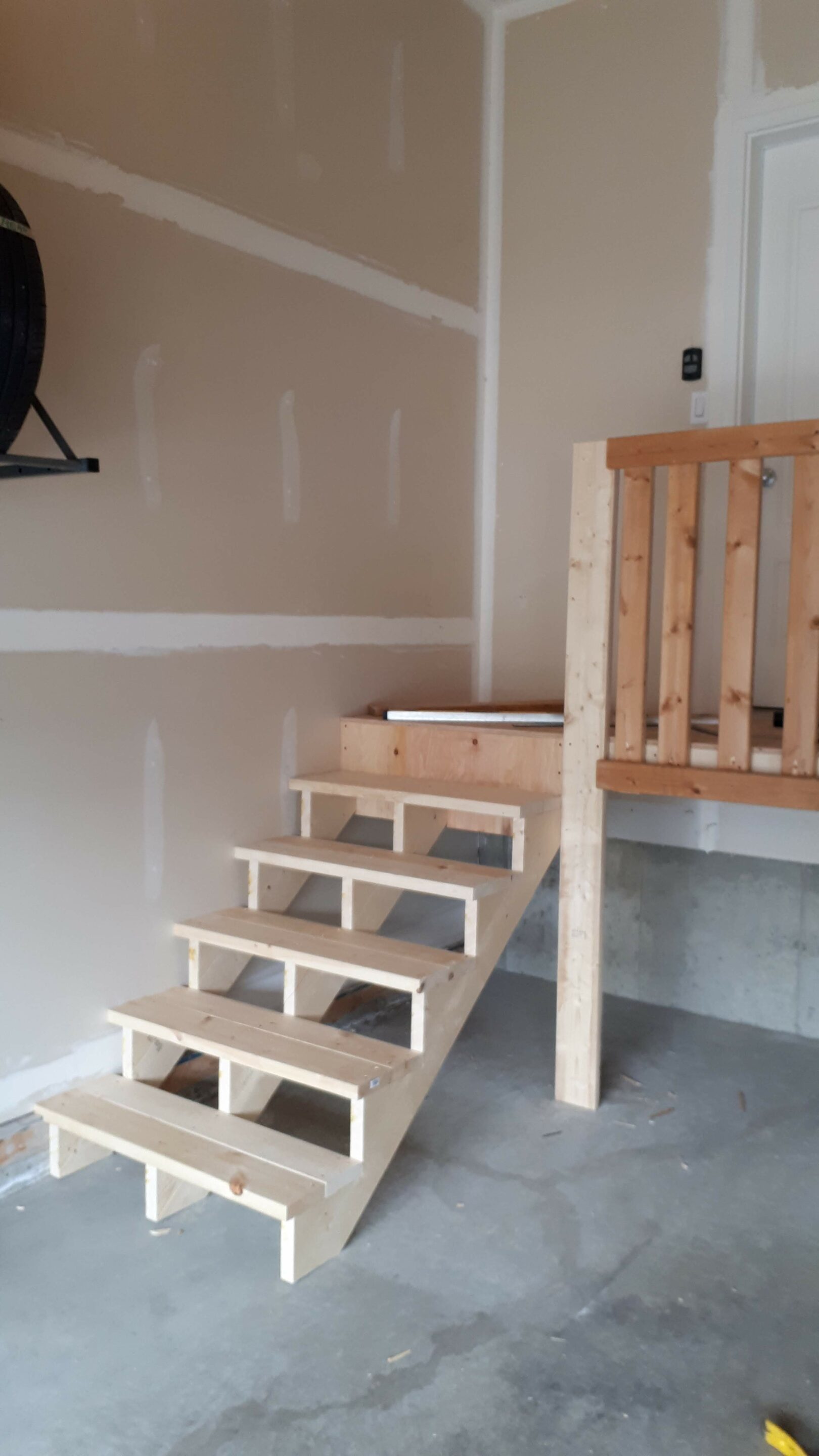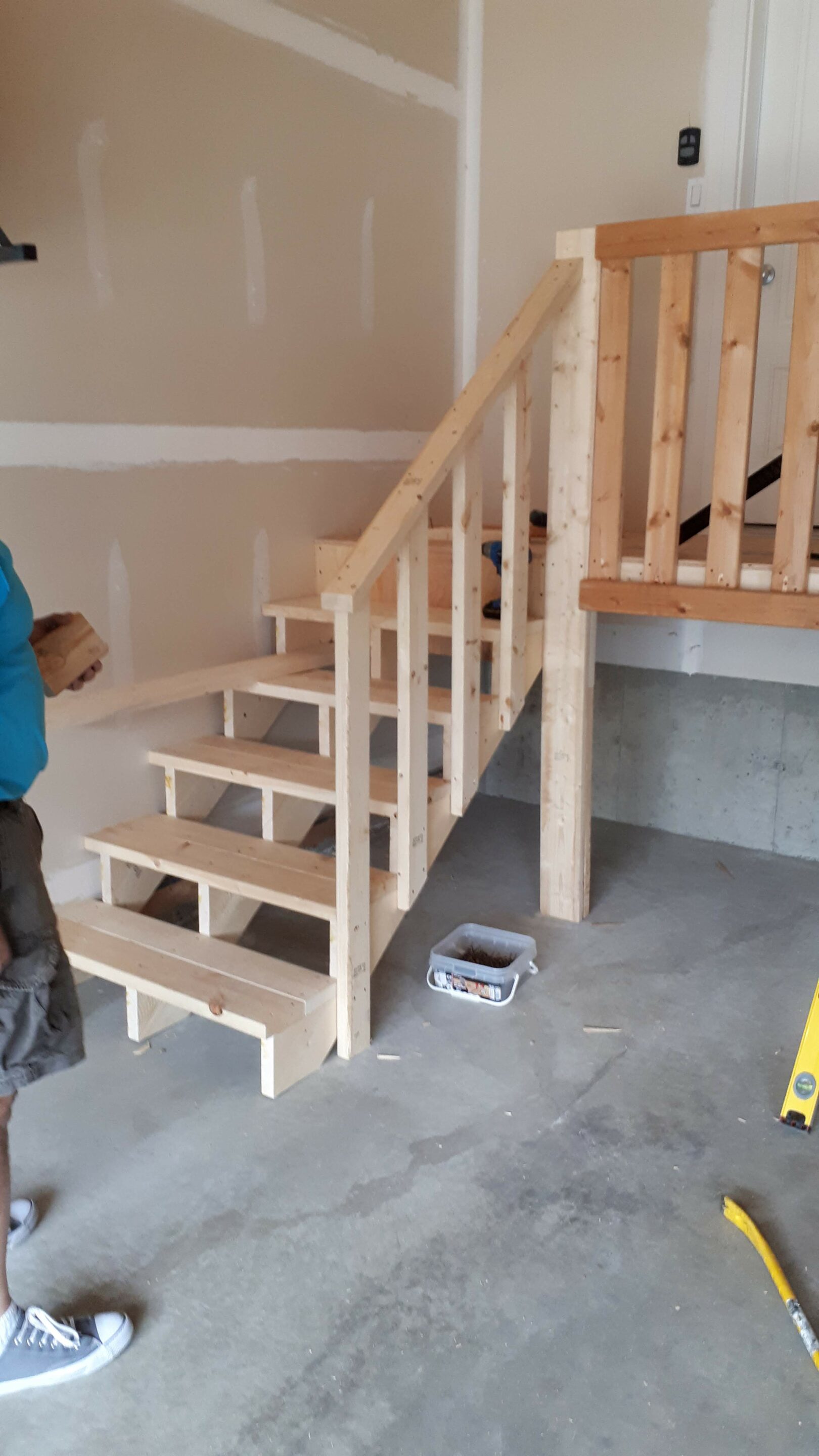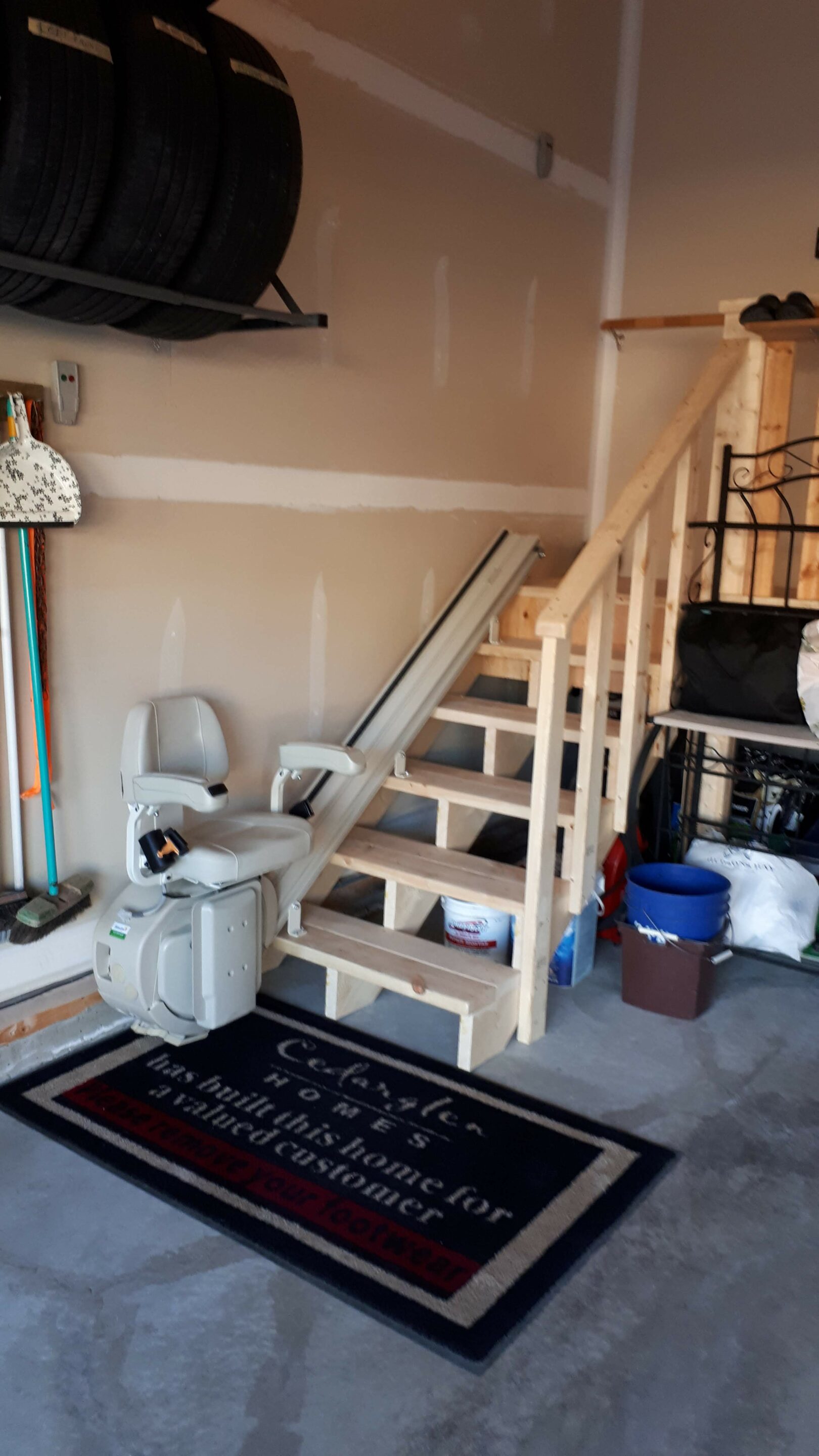 Completed project with stair lift. It required new stringers to ensure platform was at threshold height therefore surface is flush with threshold. (Standard stringers would be 7.5″; ours were custom to create flush entrance.