Curved Stair Lift Installation
This curved stair lift installation was a breeze with...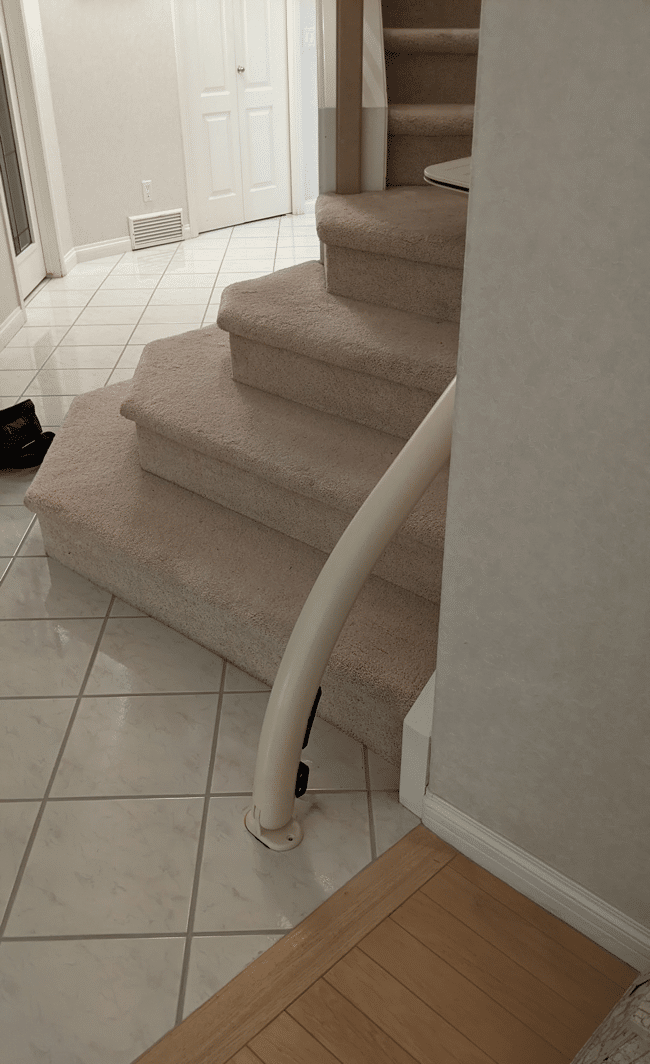 In this project, we used the dropnnose configuration to minimize the intrusion at the bottom of the stairs.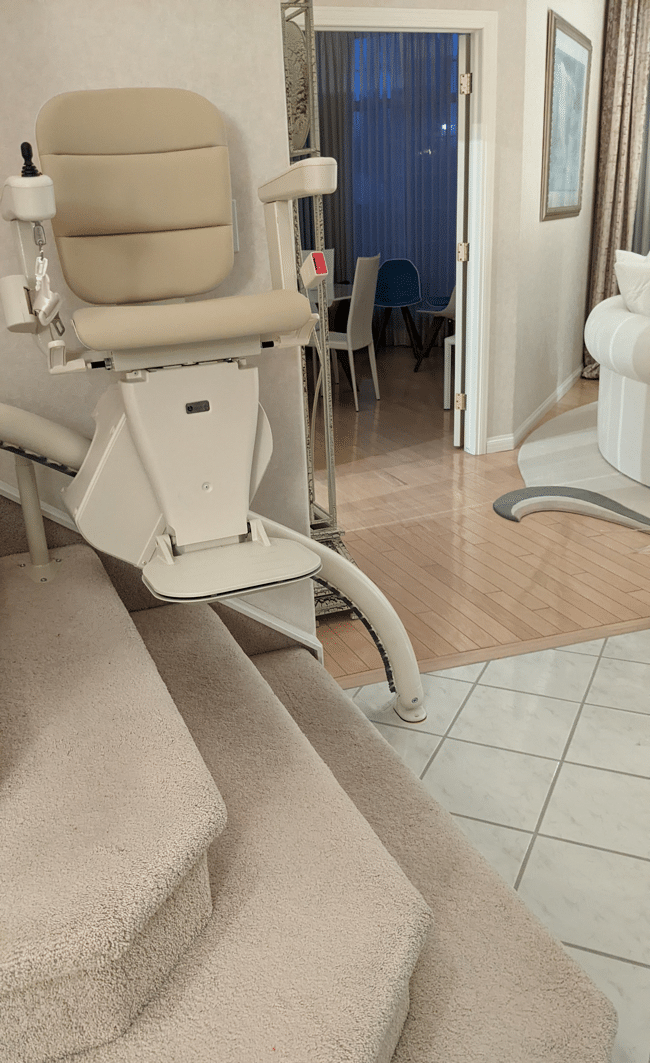 Where the stair lift chair is parked in this image is where the seat is on the contact point for parking it out of the way as well as charging it.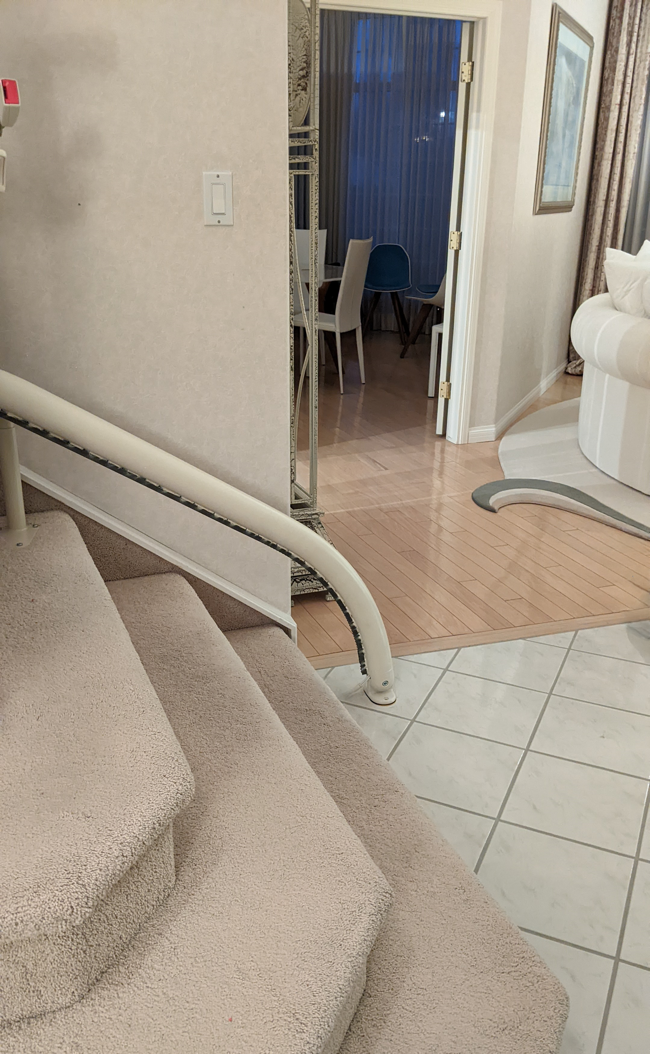 The stairlift is heading back to the upper level, using the remote to send it. We can see how the drop nose rail leaves lots of room.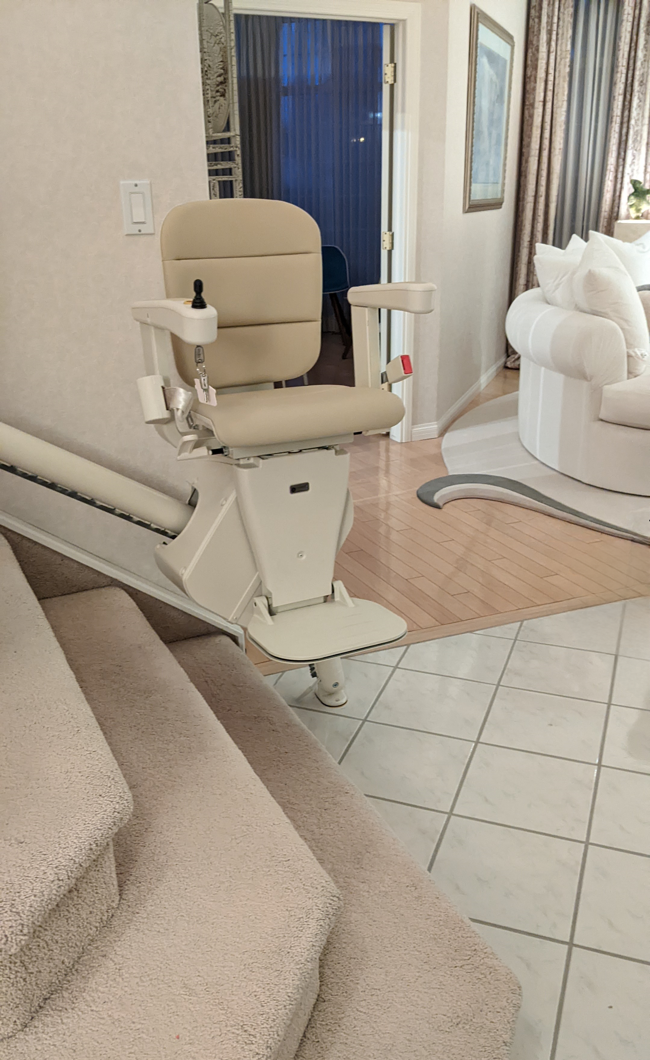 This is the ideal spot for the stop and charge becuase it creates a visual and physical obstacle which reduces the chances of becoming a tripping hazard. It can be parked up and out of the way of the landing at the bottom.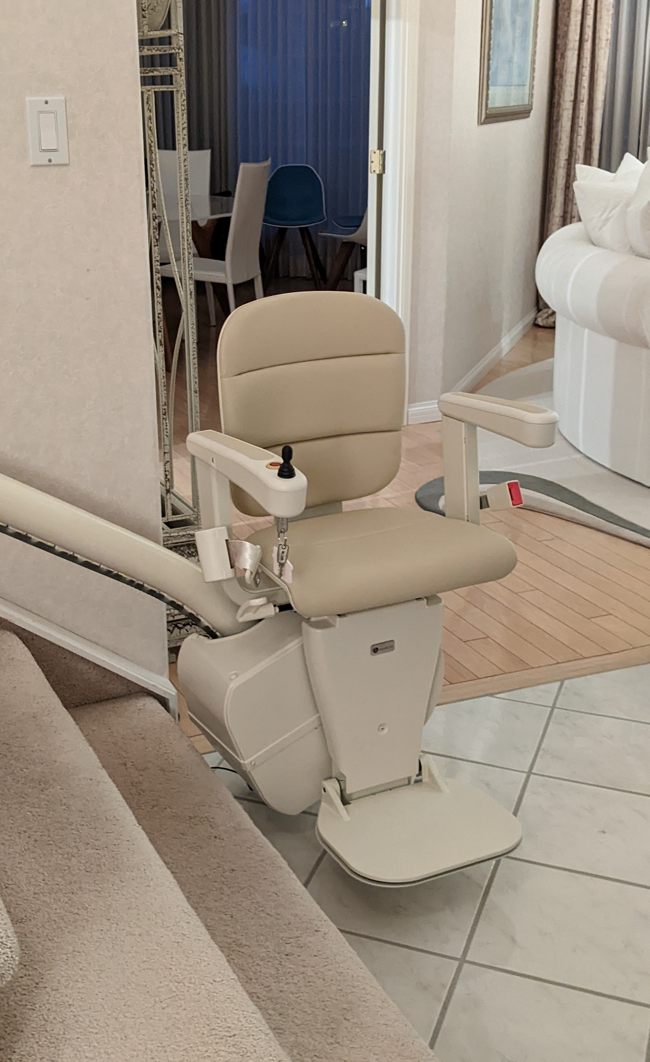 We see the stair lift chair in its lowest possible position. It bypasses the charging station so the user can exit safely. Then, using the remote, send it back up a couple of steps to the park and charge location.