Bathroom Accessibility Reno
This project was a half bath and a full bath to start and we were able to open the two and combine them as well as offer a double door entrance from the master bedroom when we created the bathroom accessibility project.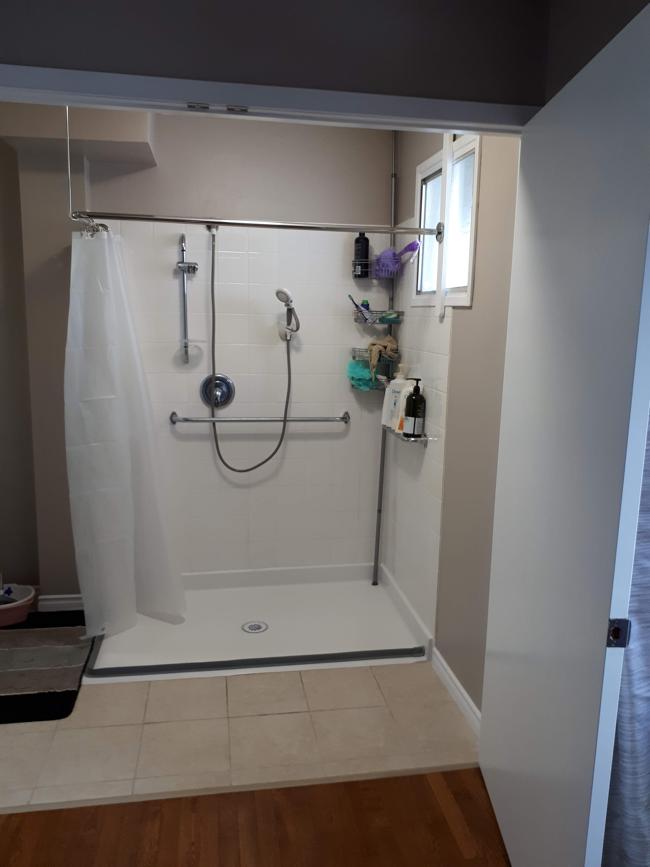 This renovation enabled full access from the bedroom as well as others in the house from a hallway.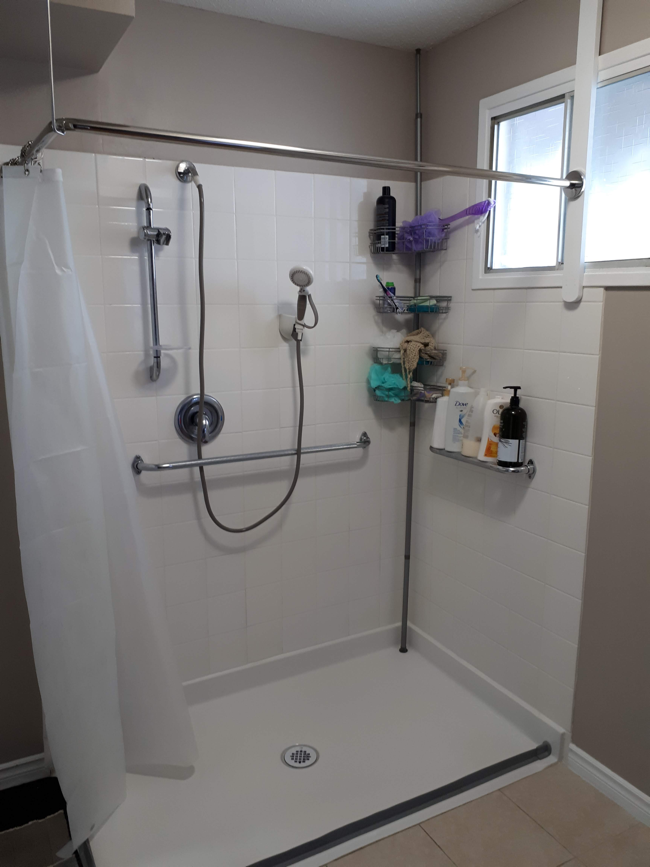 We installed the base and side panels of the full roll-in shower. The shower measured 40″ x 60″ when complete. The caregiver was able to assist the client in a tilt commode chair in this new shower set up.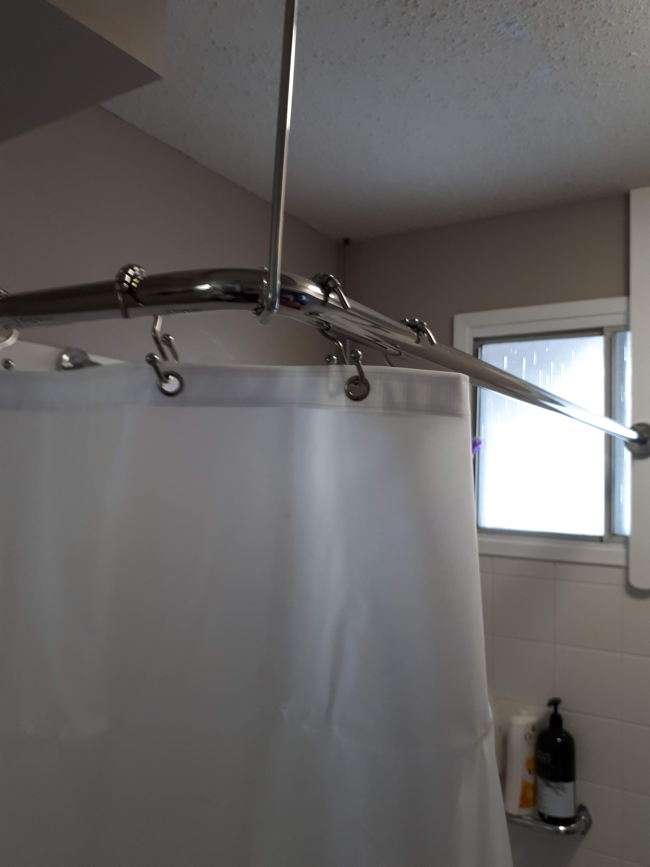 We worked around the window and installed the 90º curved rail for hanging the shower curtain.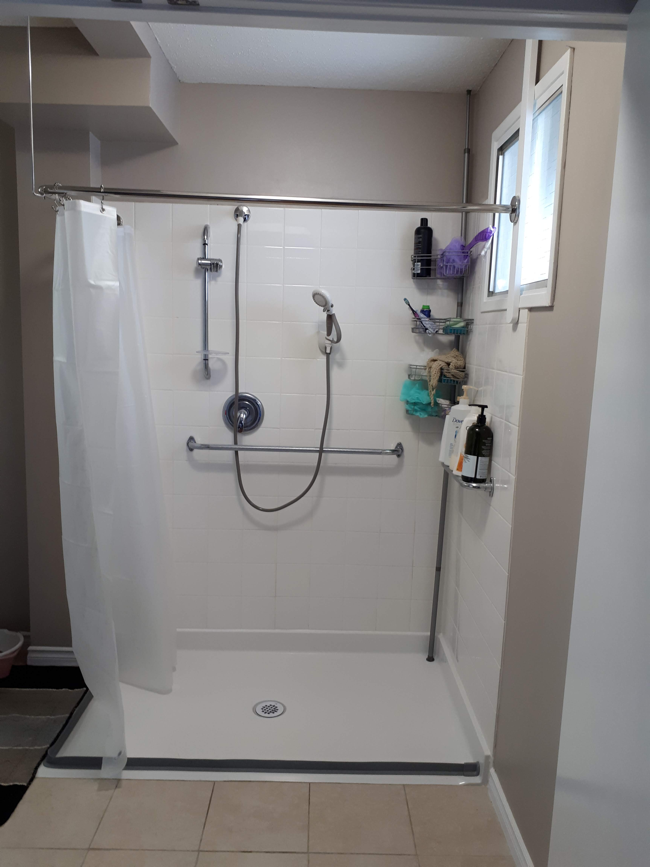 The floor was redone in an easy to clean and maintain tile from end to end.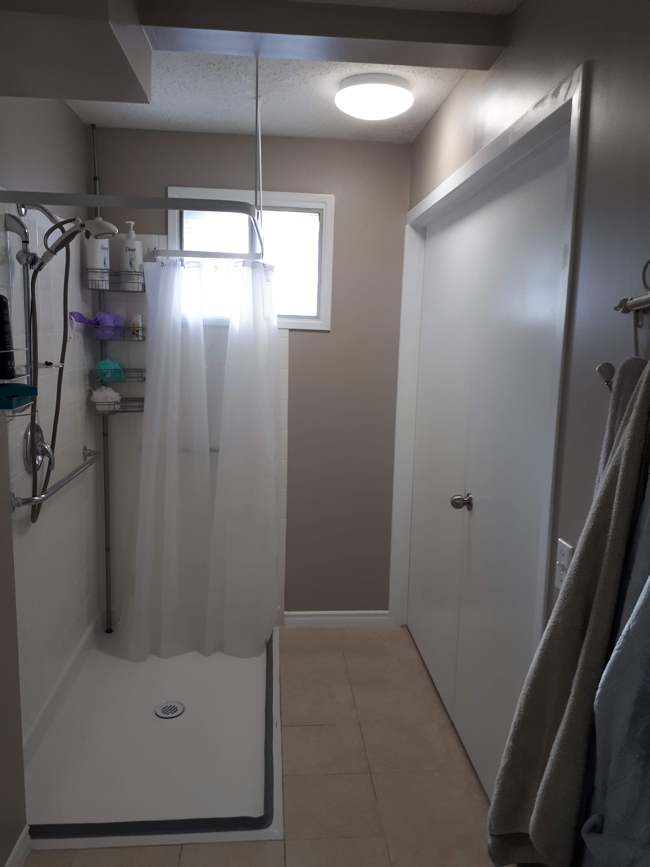 This image shows the access from the hall. On the right, you can see the double doors which we installed for easy access from the bedroom.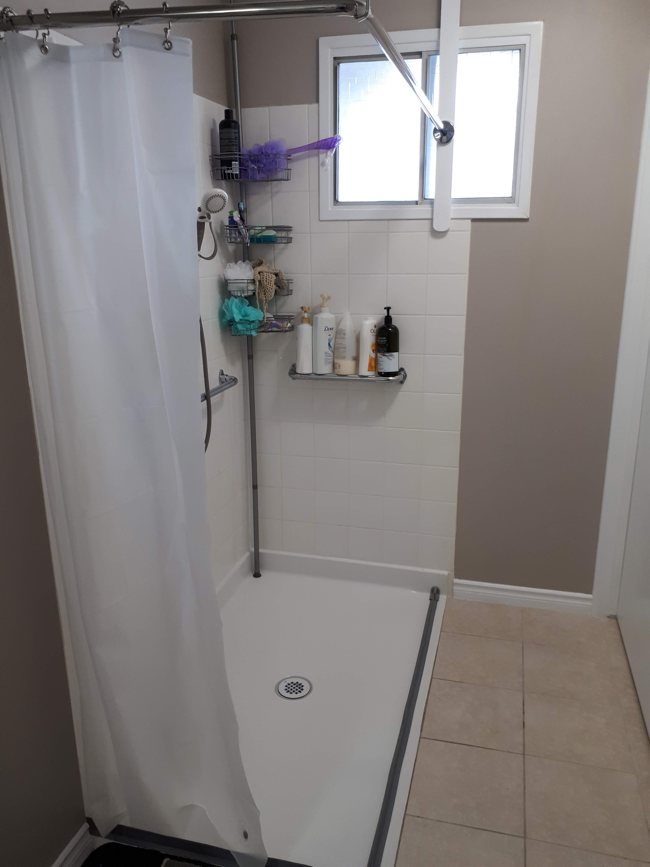 The complete view of the finished bathroom accessibility project.