Exterior Stairlifts for Prairie Weather
For those unique situations where it's not possible to install a Vertical Platform Lift (VPL) – also called a Porchlift or Wheelchair Lift – an alternative to consider is a stairlift designed for exterior use.
Handicare offers two exterior stairlifts to handle the weather in Western Canada. Both are fitted with specialized sealed coated PCBs (printed circuit boards.) In addition to the wild swings in temperature, humidity is a critical issue especially for dry cold that causes static electricity shocks.
Our customers have successfully relied on these products throughout the year.
We reccommend covering the seat and carriage when they are not in use and locking and removing the security key. Clearing the staircase from snow is important and if possible, covering the rail is ideal.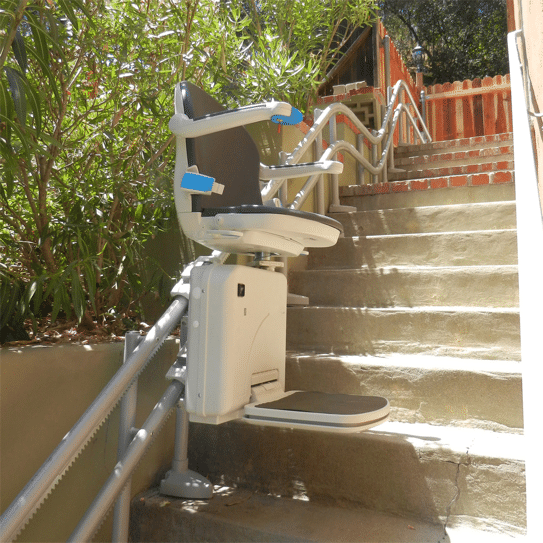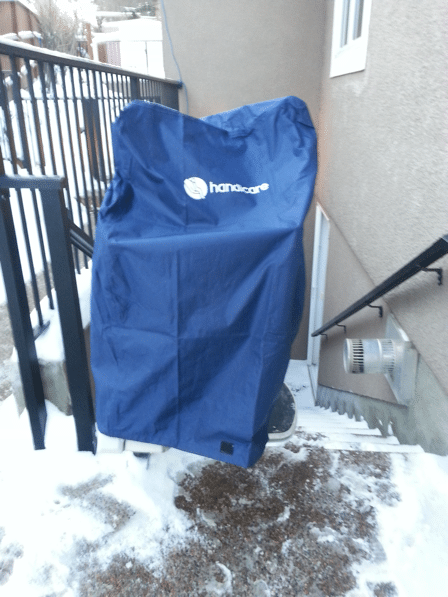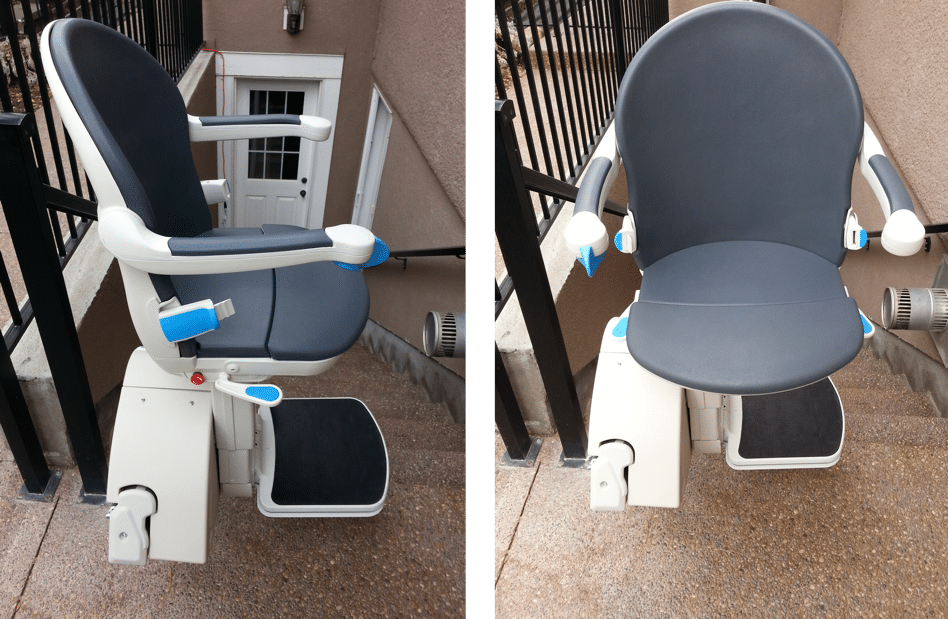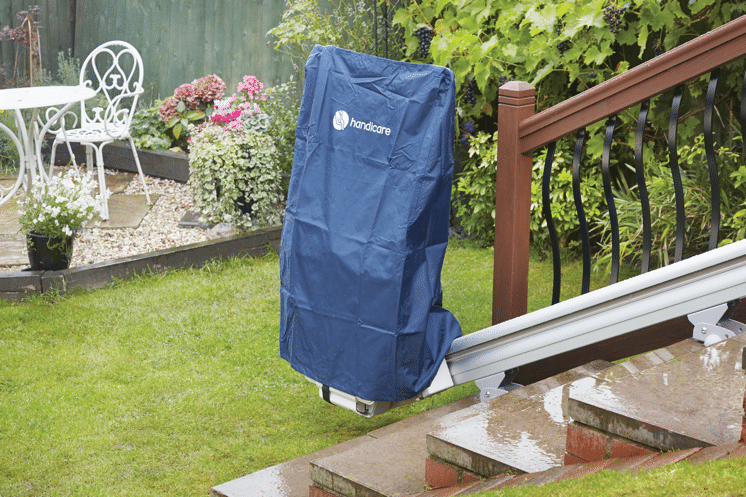 How can we make your life better?
How can we help you stay independent?

We want to help you understand what options are available so you have the information you need to determine the best solution for you in your home. We welcome your inquiry!
Contact
4634 – 11 Street NE. Calgary
Alberta Canada T2E 2W7
 Fax: 866-766-5438
Open Hours:
Monday – Friday: 8:30 AM – 5:00 PM
Saturday: By Appointment Only
*Holiday Exceptions Apply