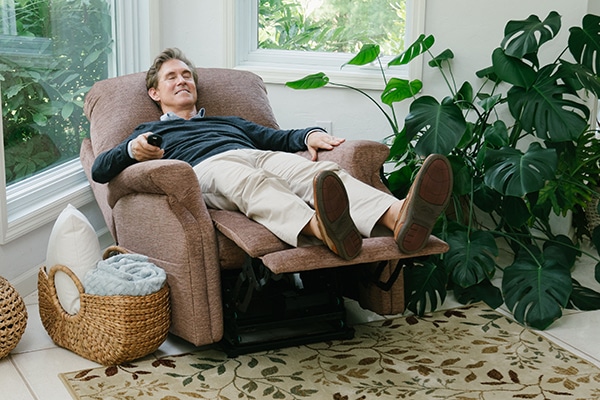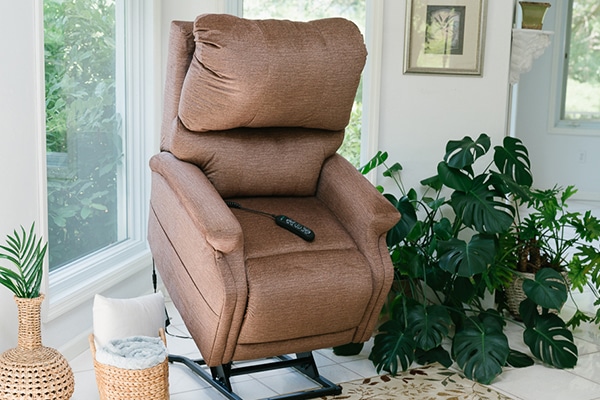 Sit to Stand at the Touch of a Button
Power lift chairs assist you in getting up or sitting down in your chair by raising or lowering the entire chair with just the touch of a button. They also reduce back pain by allowing you to sit down more gently.
Power lift chairs are also comfortable power recliners. Some home lift chairs recline all the way back to a sleep-ready position while other models offer additional recline positions to increase circulation and provide additional health benefits like heat and massage. Wall-hugging power lift chairs are also available when space is at a premium.
Power lift chairs are available in a wide variety of styles, fabrics and colours to match your existing décor. Contact us to find the power lift chair recliner that's right for you. We are even available to deliver and set up your lift chair for you.
Find Out More About Lift Chairs…
Ask us for a free, no obligation in-home assessment. Just fill out our information request and get a FREE consultation today.