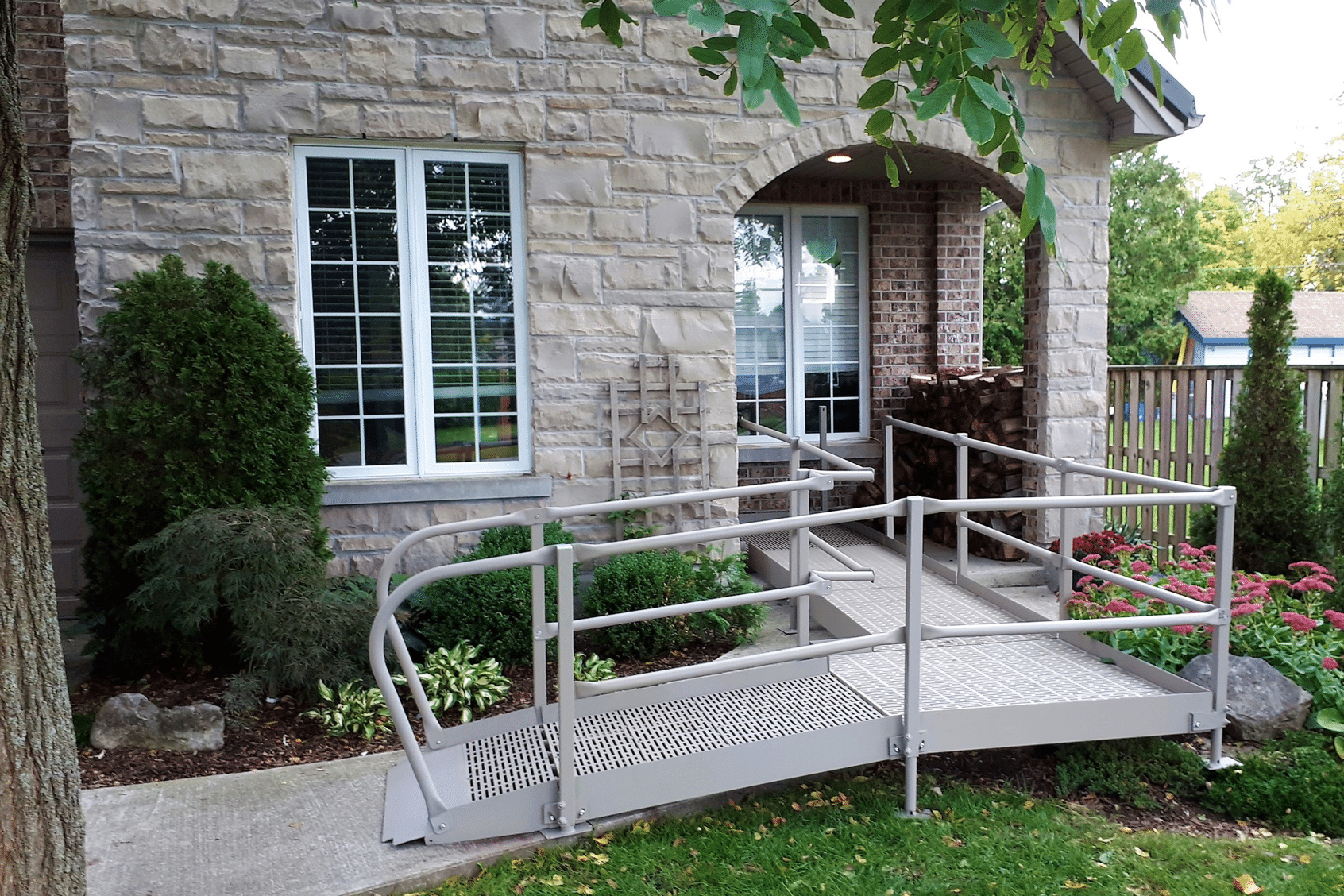 Wheelchair Ramp Calgary
If you or your loved one relies on mobility aids like wheelchairs, scooters or walkers to get around you're aware that climbing a staircase can be a real challenge for them and those assisting them. Fortunately, accessibility is made possible by installing a wheelchair ramp in your Calgary home. Learn more about a wheelchair ramps in Calgary and how they can improve the quality of life for users of mobility aids.
Benefits of a Wheelchair Ramp in Calgary
The following are just some of the benefits a wheelchair ramp in Calgary can provide:
Improves Mobility
A wheelchair ramp in Calgary can help people using mobility aids enter or leave their homes with ease and comfort. Risks of falling, injuries, or accidents are minimized and they vastly improve their ability to move in and around Calgary homes and businesses.
Convenient for Everyone
A wheelchair ramp in Calgary isn't limited to wheelchair users alone. Anyone who has difficulty climbing stairs can benefit from them. They may not be using any mobility aids, but ramps can be effective in improving safety in and around the home.
Ease of Installation
Portable wheelchair ramps are available that are very easy to install and move. They can be separated into lightweight sections which have handles to make them easy to carry.
Types of Wheelchair Ramp in Calgary
There are a wide variety of wheelchair ramps to provide a solution for nearly any situation. To give you an idea, here are the types of wheelchair ramps Calgary residences and businesses can install:
Threshold Wheelchair Ramp in Calgary Homes
Made of either rubber or metal, these lightweight wheelchair ramps can be used inside or outside of a doorway. This simple yet cost-effective ramp can be a perfect solution for elders and wheelchair users.
Portable Wheelchair Ramps for Calgary Homes, Businesses and Even Vehicles!
Made of lightweight, yet strong aluminum, these wheelchair ramps in Calgary are designed to provide easy access in your home and can be quickly and easily moved when visiting relatives or friends. There are a variety of portable wheelchair ramps that are perfect for use with vans to make travelling simpler. They can be used and then folded away for storage.
Modular Wheelchair Ramps in Calgary
Ideal for both commercial and residential areas, these wheelchair ramps are a more permanent fixture but many modular designs make them quite easy to install. They're commonly made of aluminum so they withstand the elements and can accommodate many configuration options.
Let Us Help You Discover the Best Wheelchair Ramp in Calgary
Advantage Home Health Solutions' primary goal is to provide the information, knowledge, and alternatives you need to make an informed decision to enhance your daily living. We have a wide variety of attractive, affordable ramps available and can even provide custom solutions for your home or business. Contact us for more information during a free consultation.
Find Out More About Wheelchair Ramps…

 
Ask us for a free, no obligation in-home assessment. Just fill out our contact form and get a FREE consultation today.